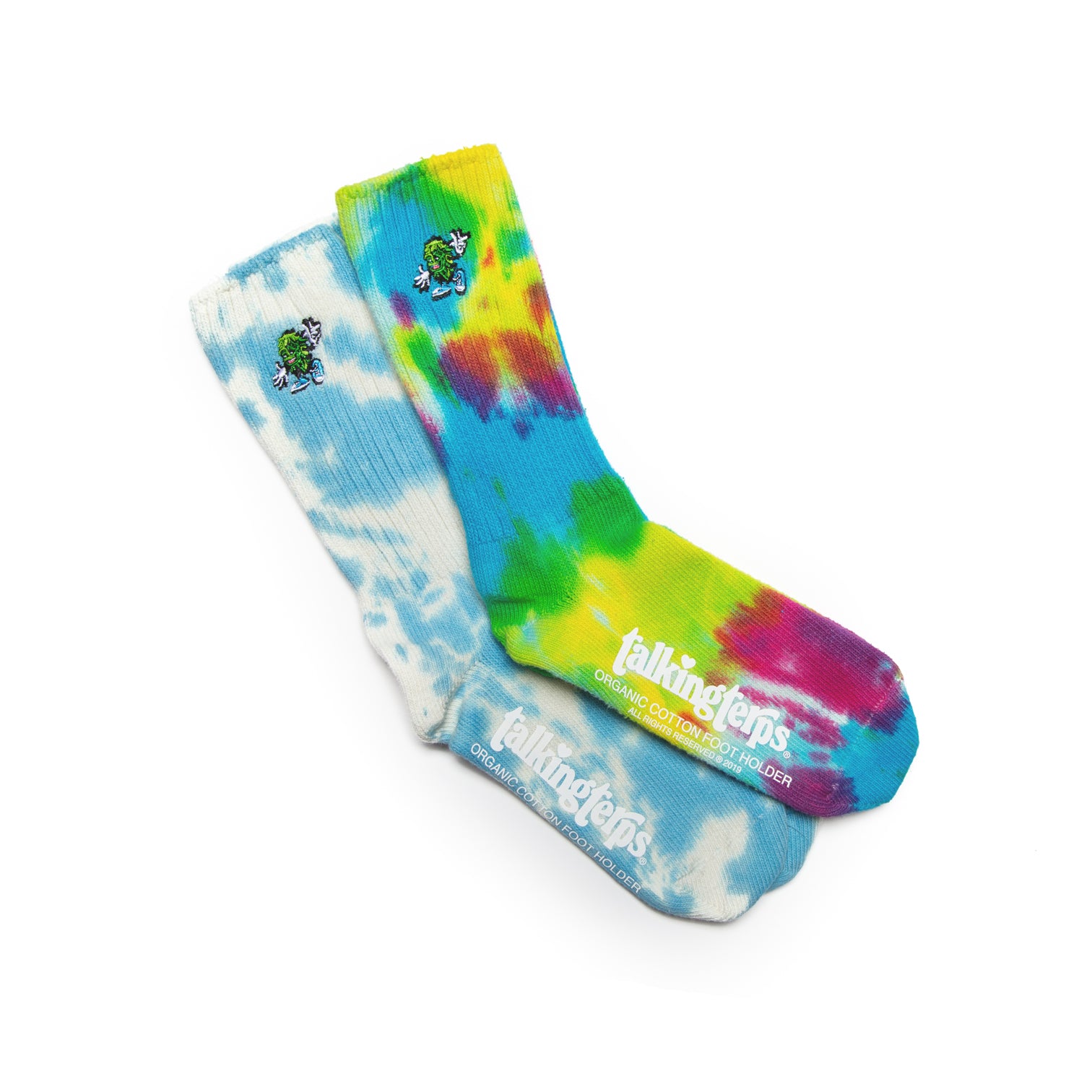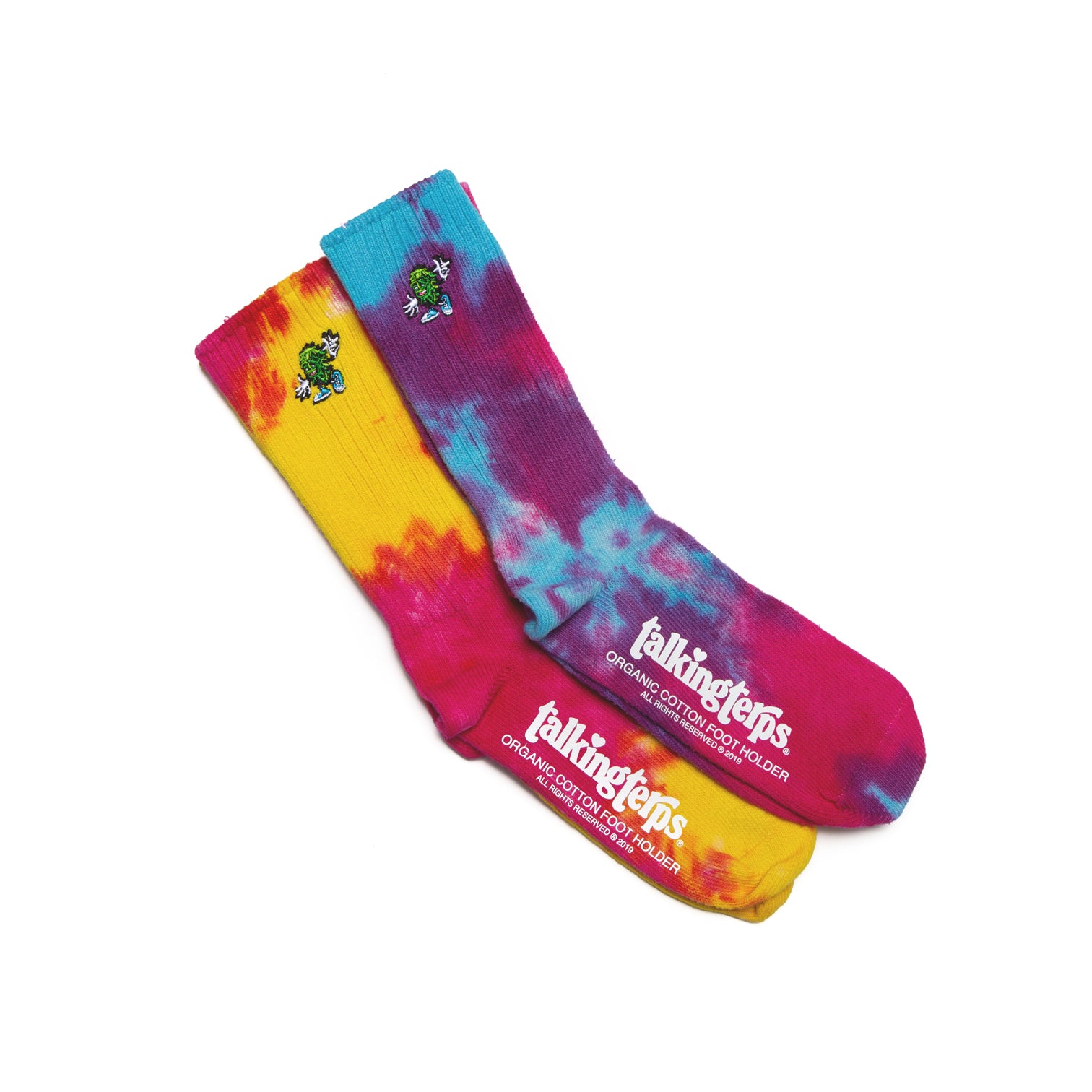 Organic Cotton Foot Holders
Feet deserve to be warm and happy, Talking Terps Organic Cotton Foot Holders are knit from fair trade, organic cotton in order to facilitate ultimate joy. One size fits most humans. 
Embroidered Terp Crawford ankle logo on the outside of each sock. Organic Cotton foot holder logo screen printed on socks will slowly fade away into memory. Treat your feet.
Two pairs of socks per pack.
Rainbow Cloud Pack (Cloud & Multi-Rainbow Dye)

Sherbert Pack (Pink Lemonade & Cotton Candy)