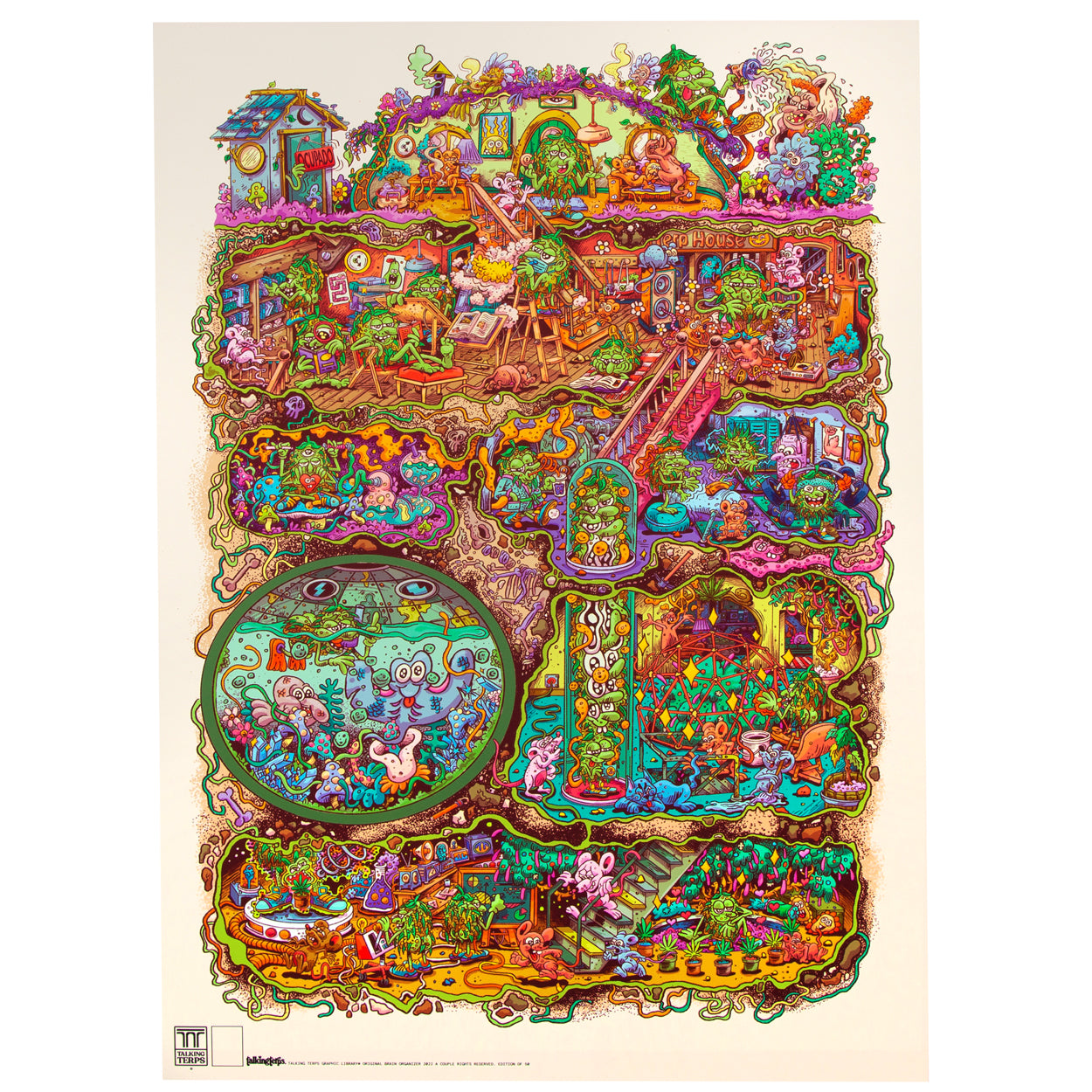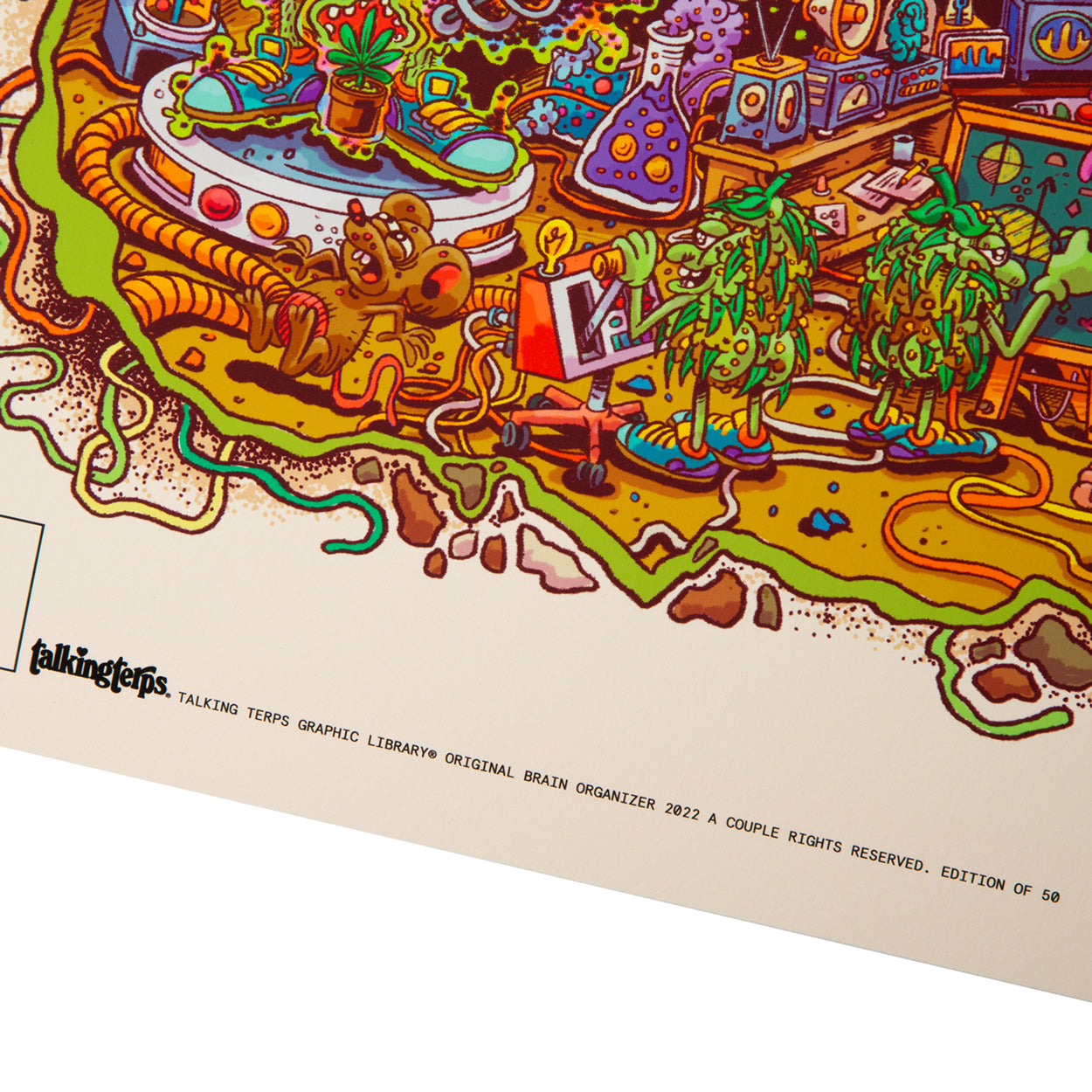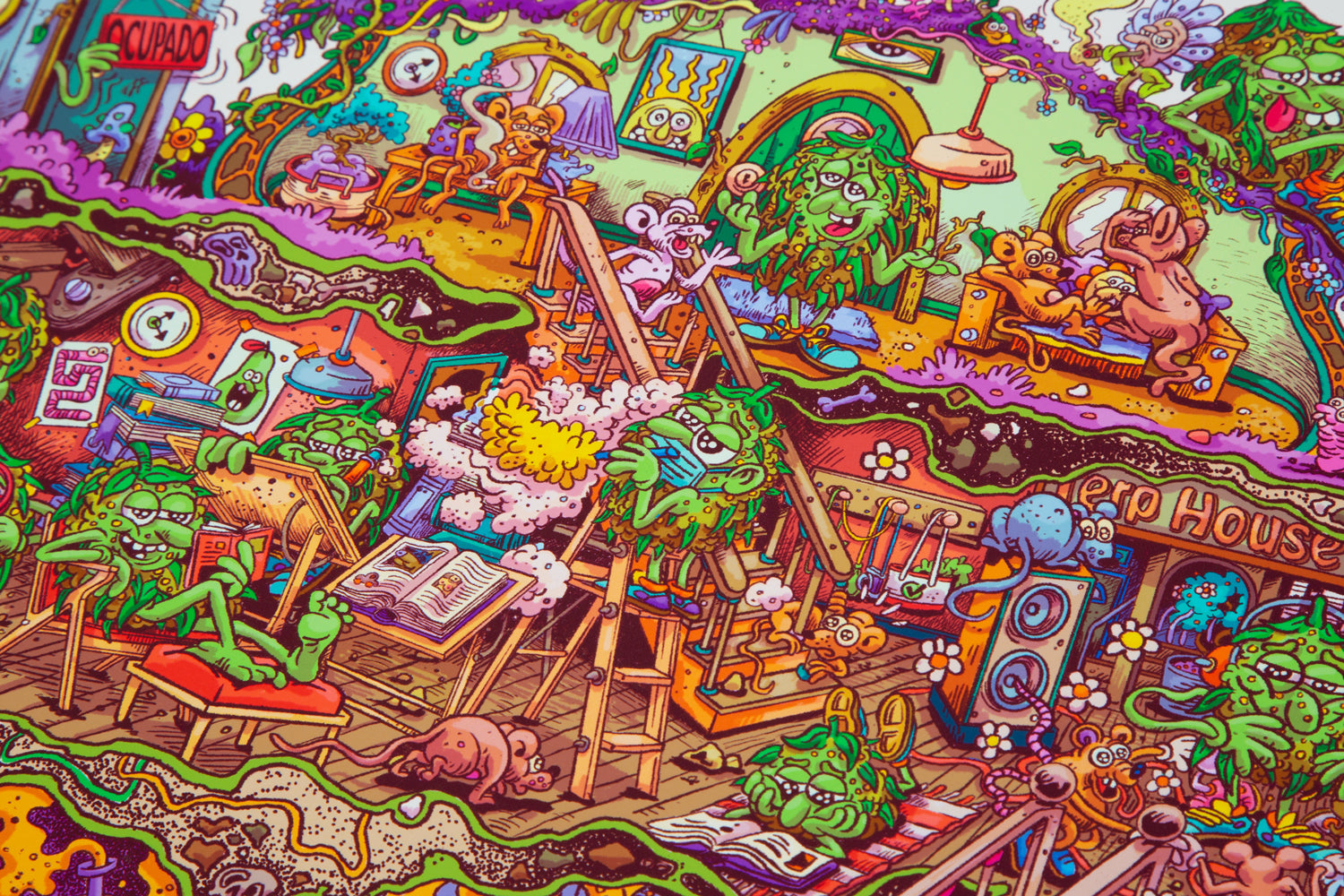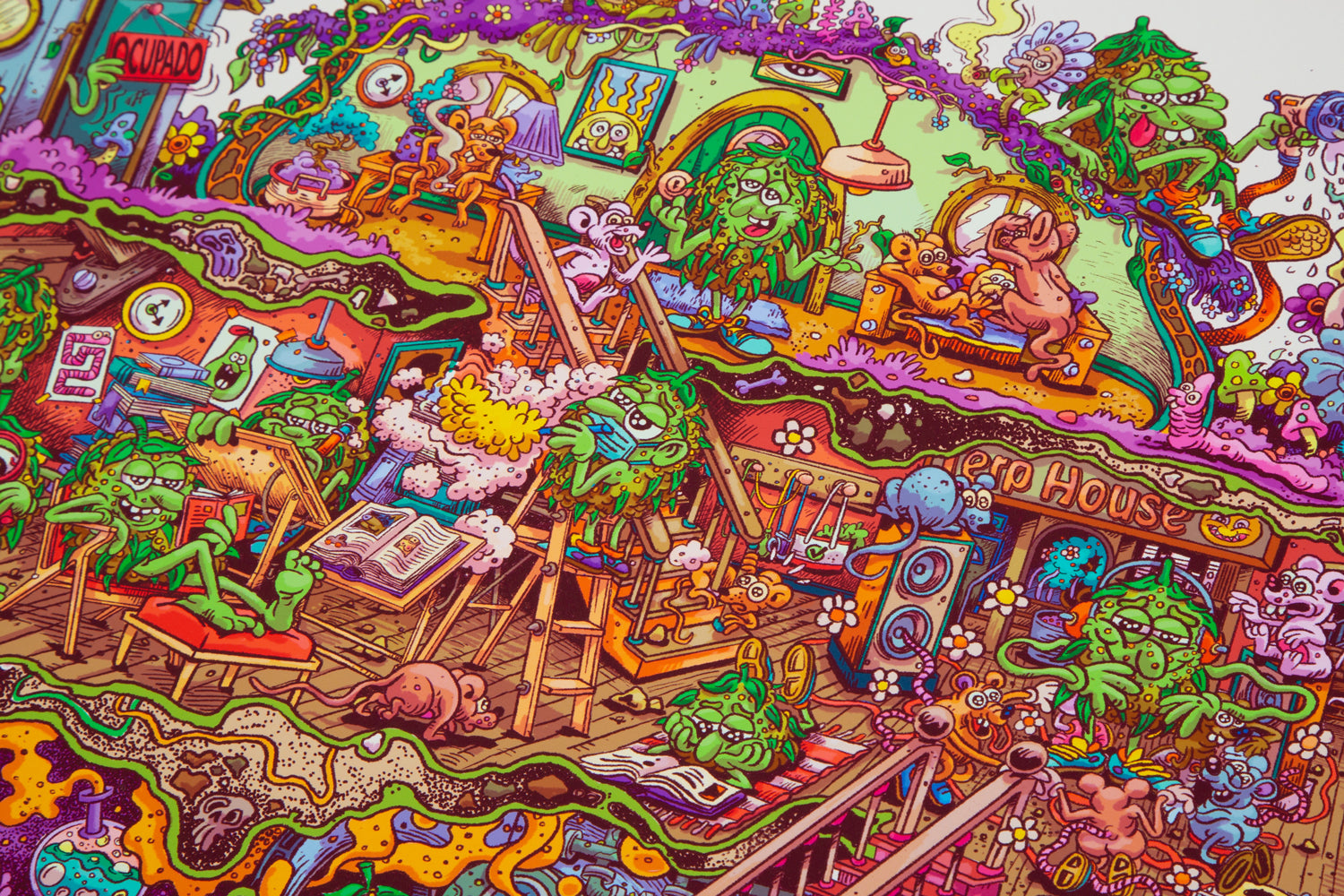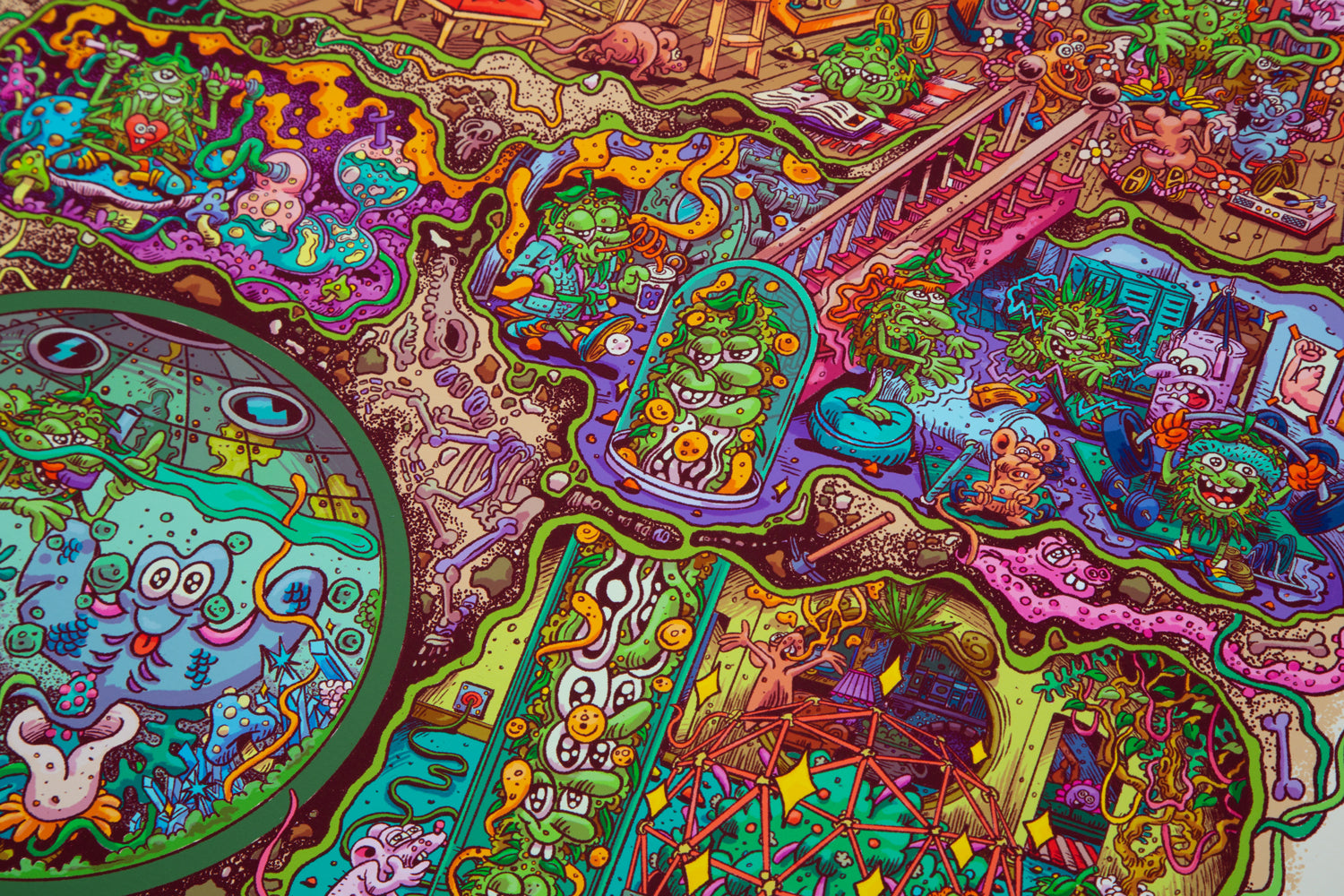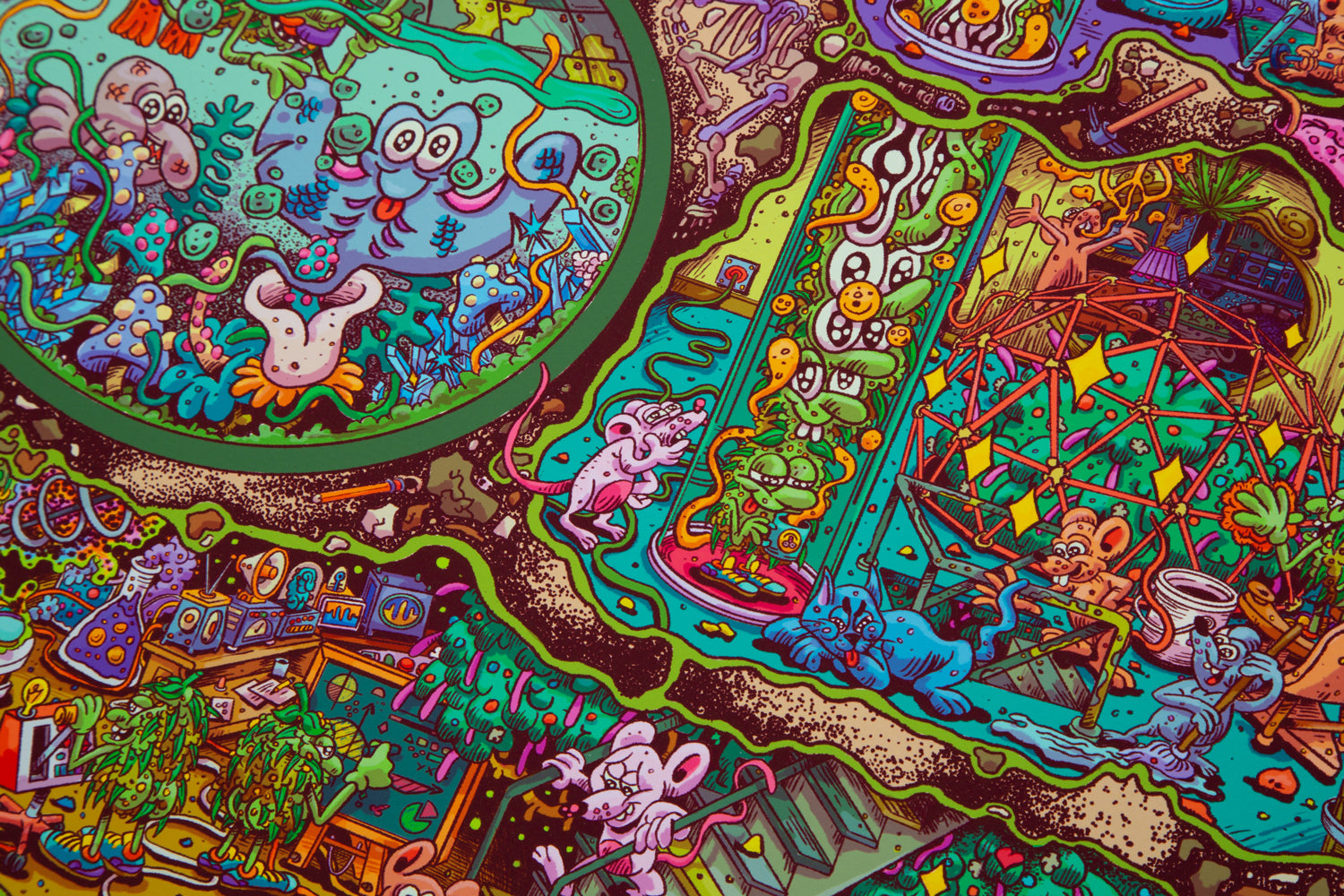 Remember that puzzle we did that probably took you forever to make ? (If you even finished it, I mean c'mon it's been sitting 48% done on your kitchen table for 3 months now) Well, here's a nice little print of the completed image. Frame it, put it on your fridge, use at as a bookmark, the world is yours.
Apply these to the wall of any space and watch how the room opens. These are more than posters. These are portals to our world. Welcome friend.

The Talking Terps Graphic Library is the printed matter division of Talking Terps. This is a First Edition, High quality glicee print. Dimensions: 18.0" x 24.0"

An original illustration by our good friend @Gustavodao

Limited to 50 hand numbered pieces.

Prints come with holographic sticker to confirm original print run.
**SHIPPING**  This item ships flat separately and has its own shipping fee included at checkout in additional to any other items purchased.