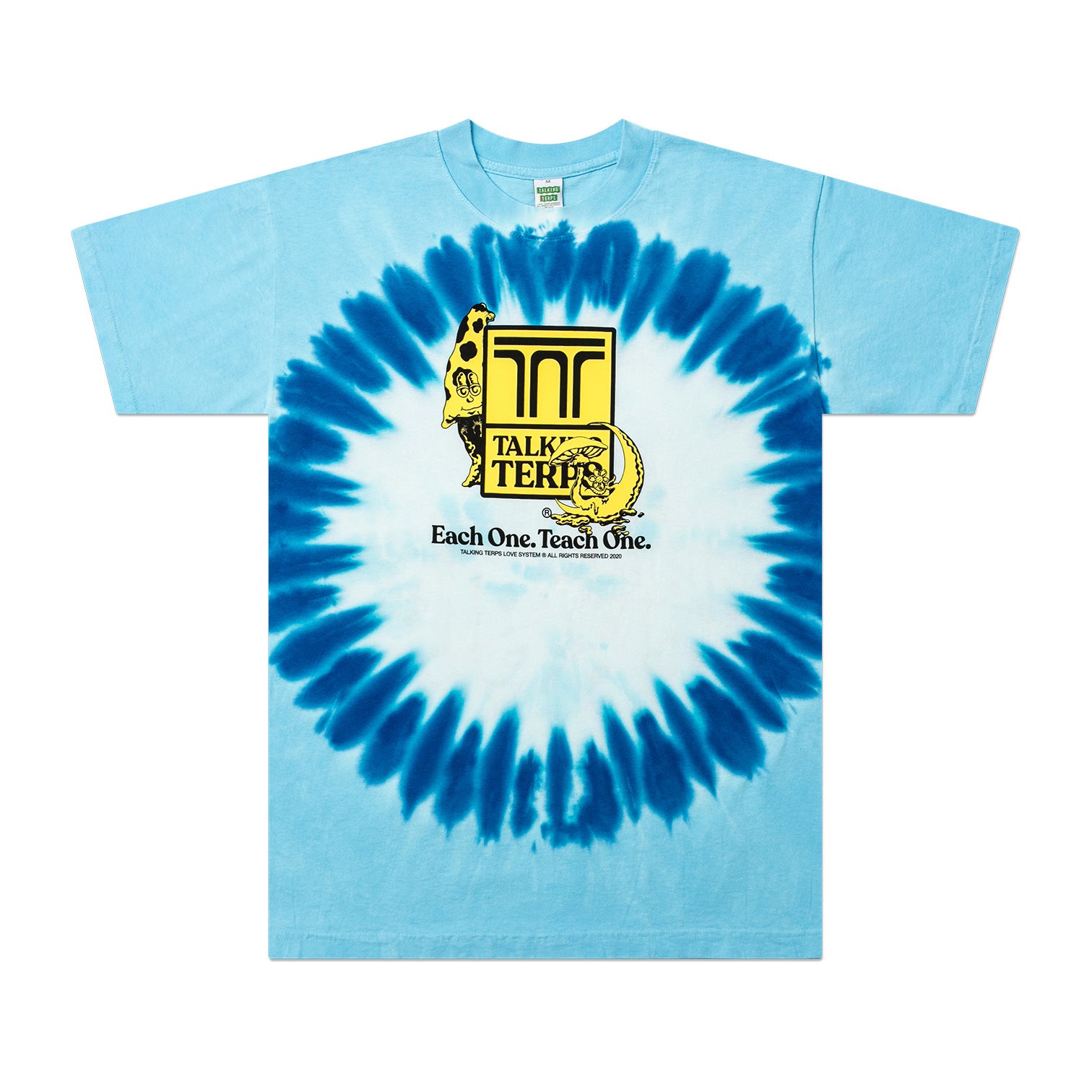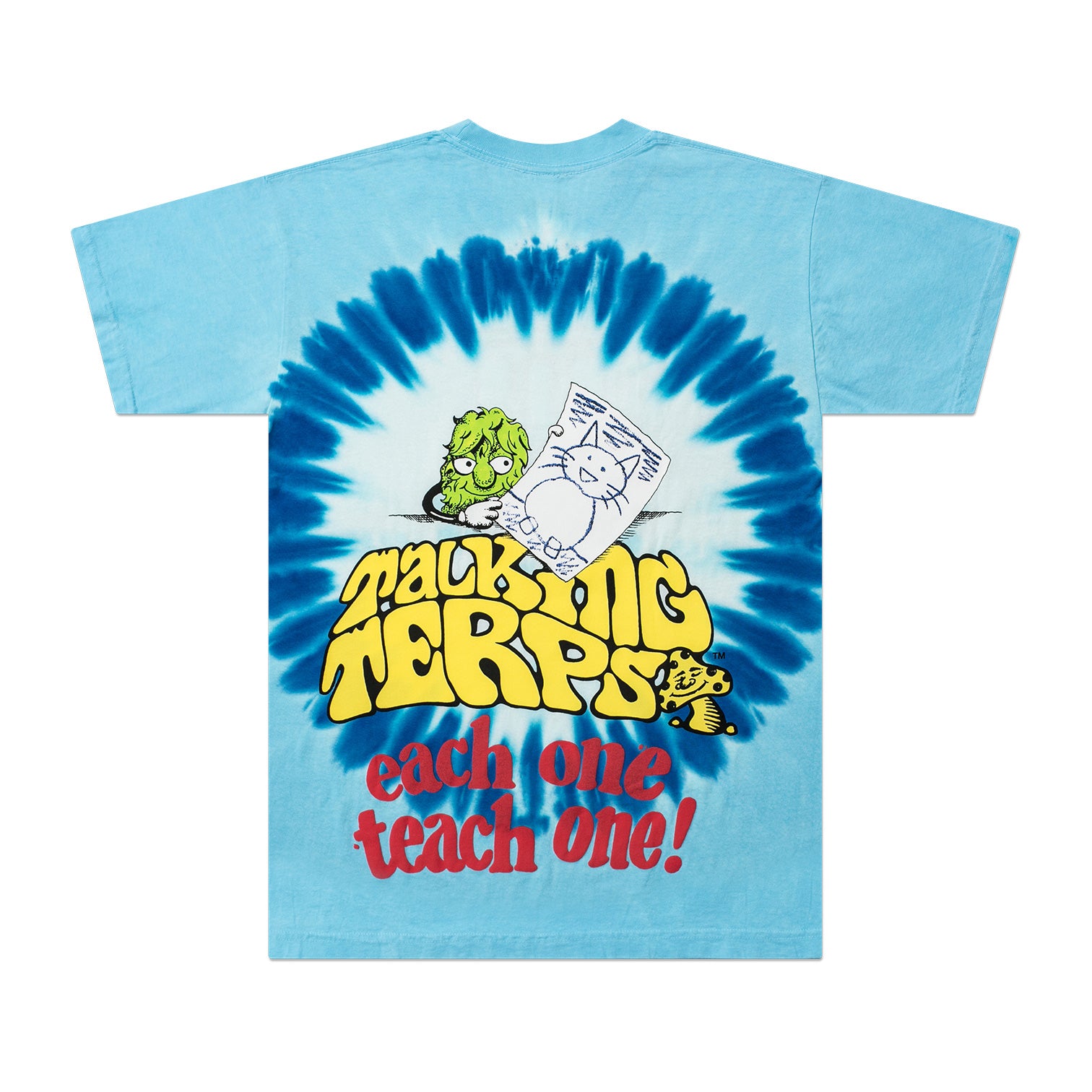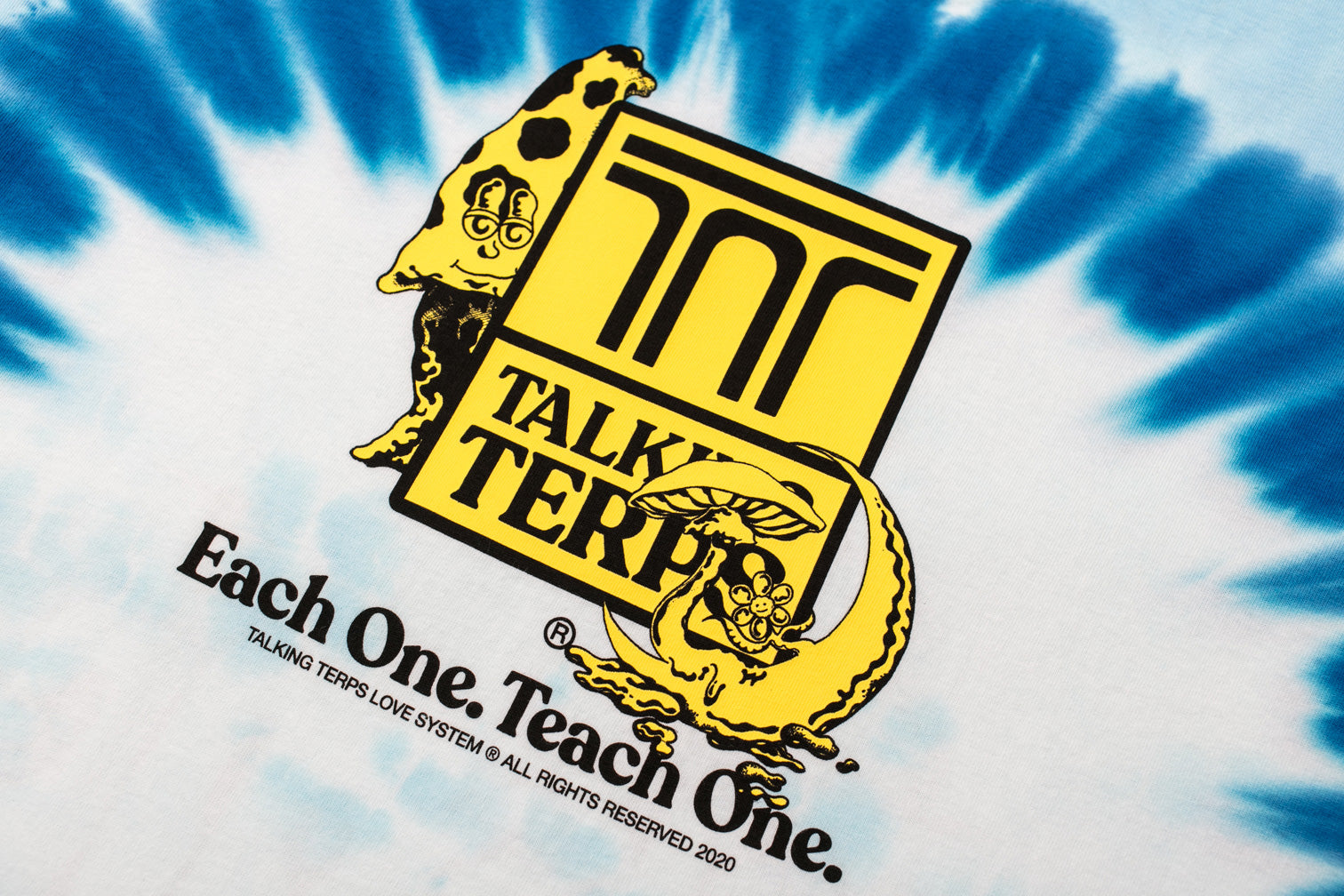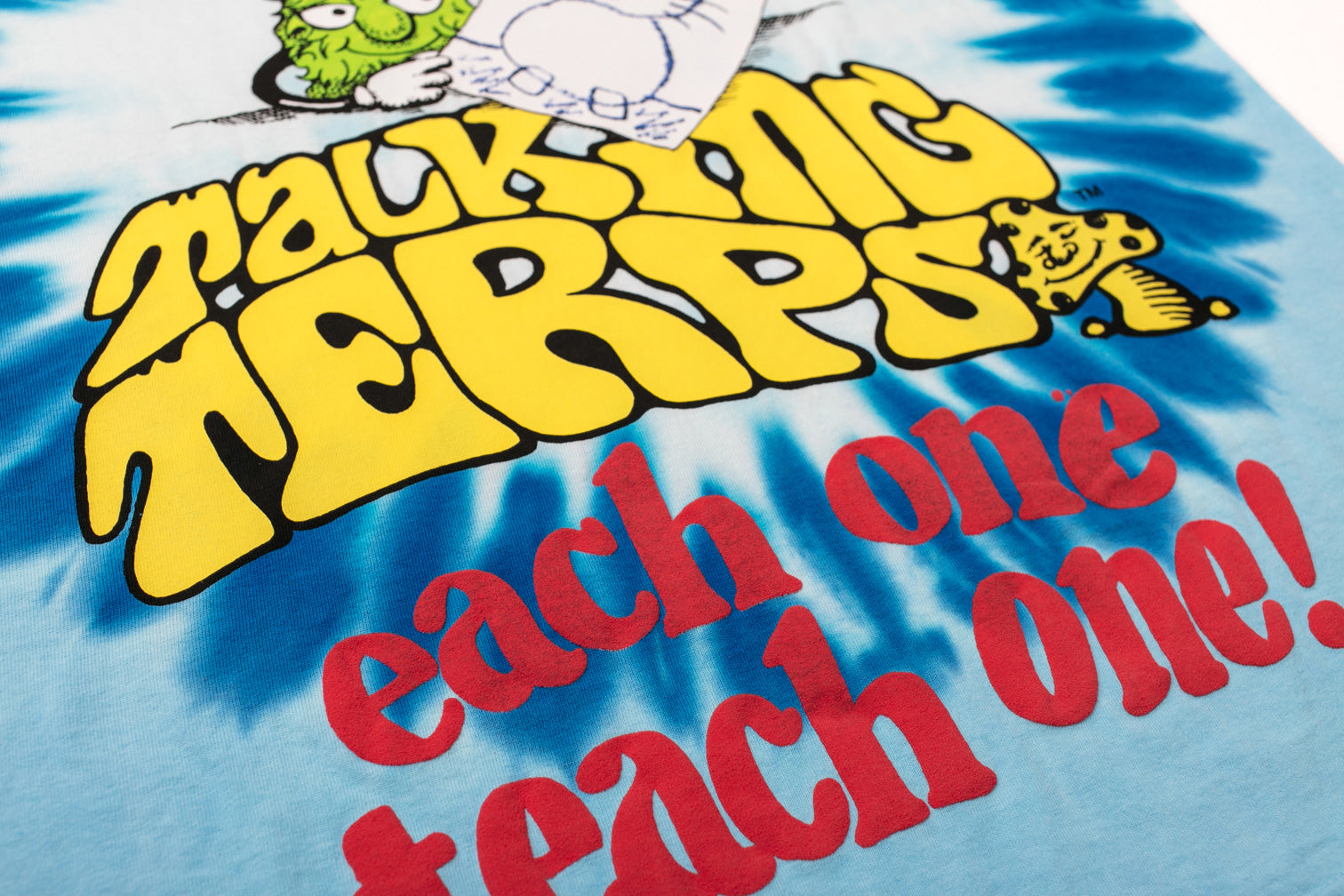 Each One Teach One T-Shirt.
Speak freely to someone whom you've never spoken with before. 🌞 Make it a habit. Each one of us holds a universe within ourselves, it's worth taking a look around. Ask questions like a child! Seek the knowledge of elders! Share compliments, they're free! Open new doors everyday and watch the walls of your world expand in real time. Each One Teach One, We All Have Won.

Features illustrations from our friend @sunflower_form and PTA HAITI 3000.
All Talking Terps Soft Goods arrive packaged in collectible container with original Talking Terps Holographic Laminate. Shirts are limited to 420 pieces. *Limit 2 Per Order*
Talking Terps t-shirts are fabricated and printed in the USA from start to finish. 100% Heavyweight USA Cotton, reactive dye colors, ribbed crewneck collar.