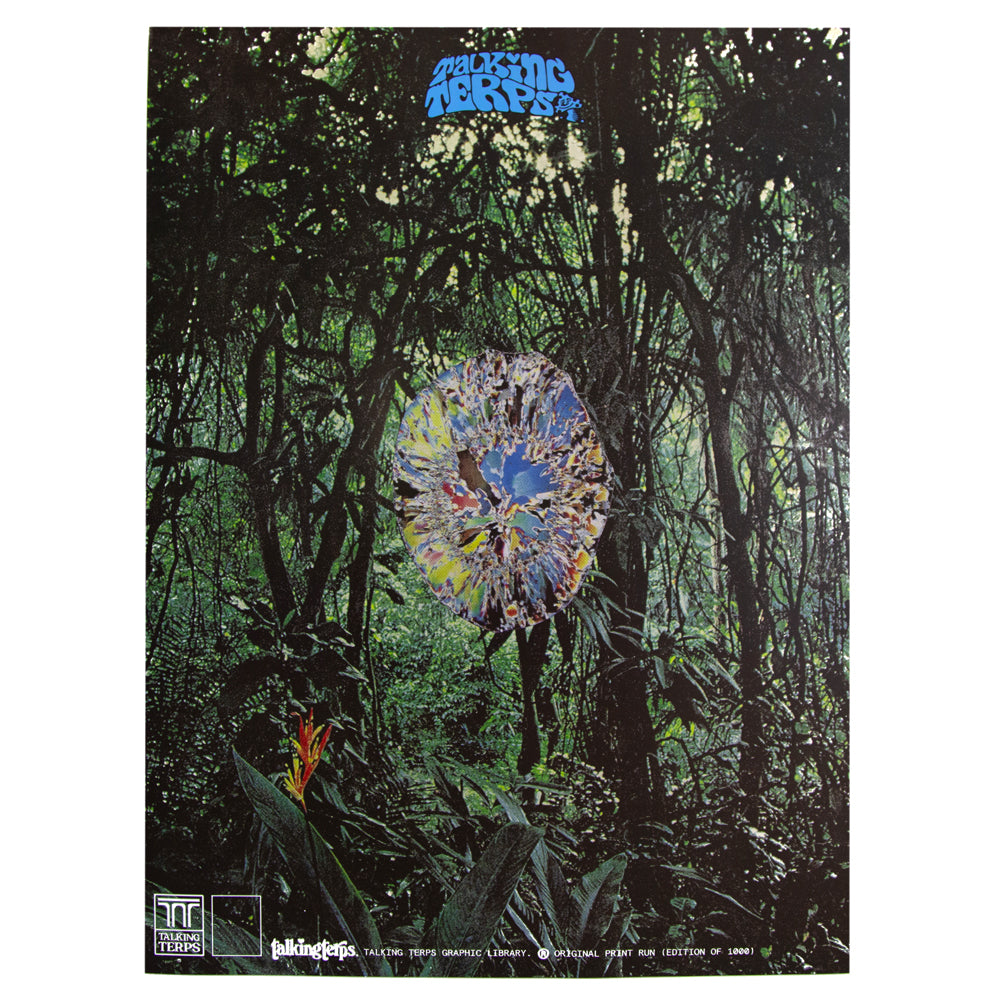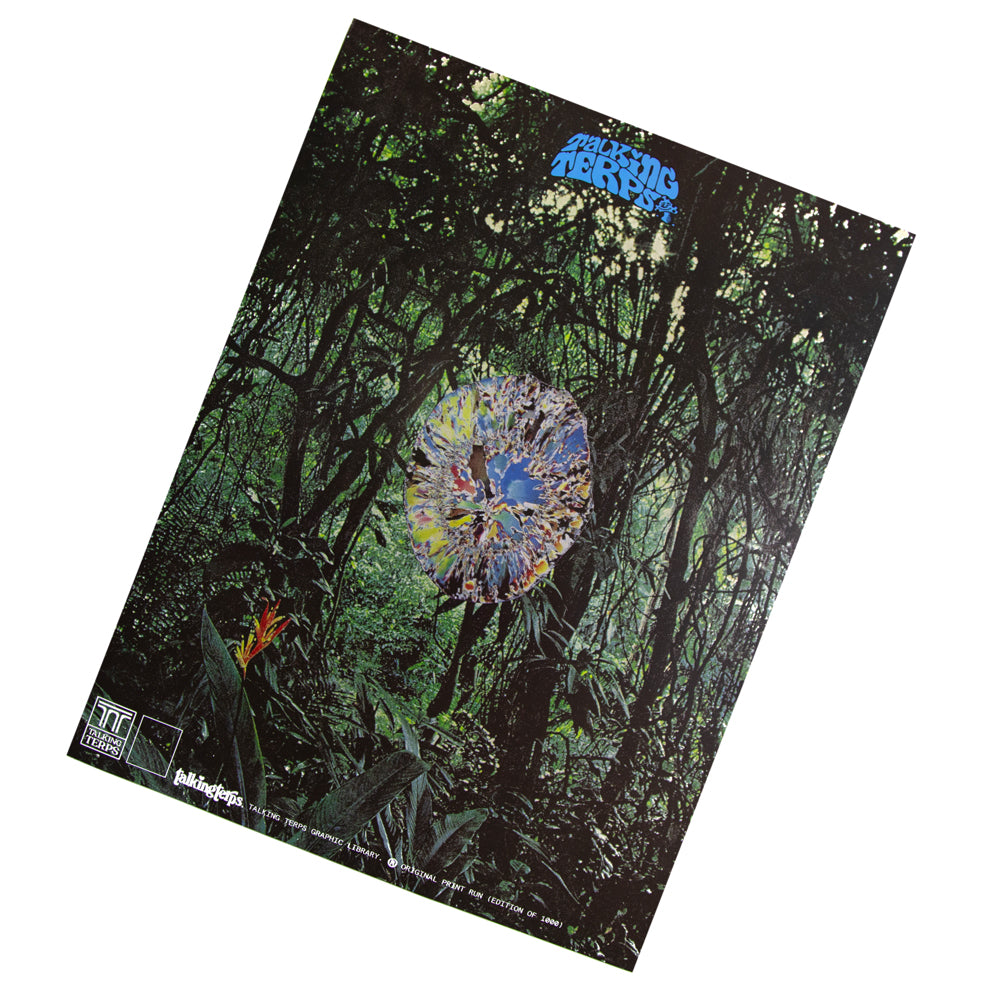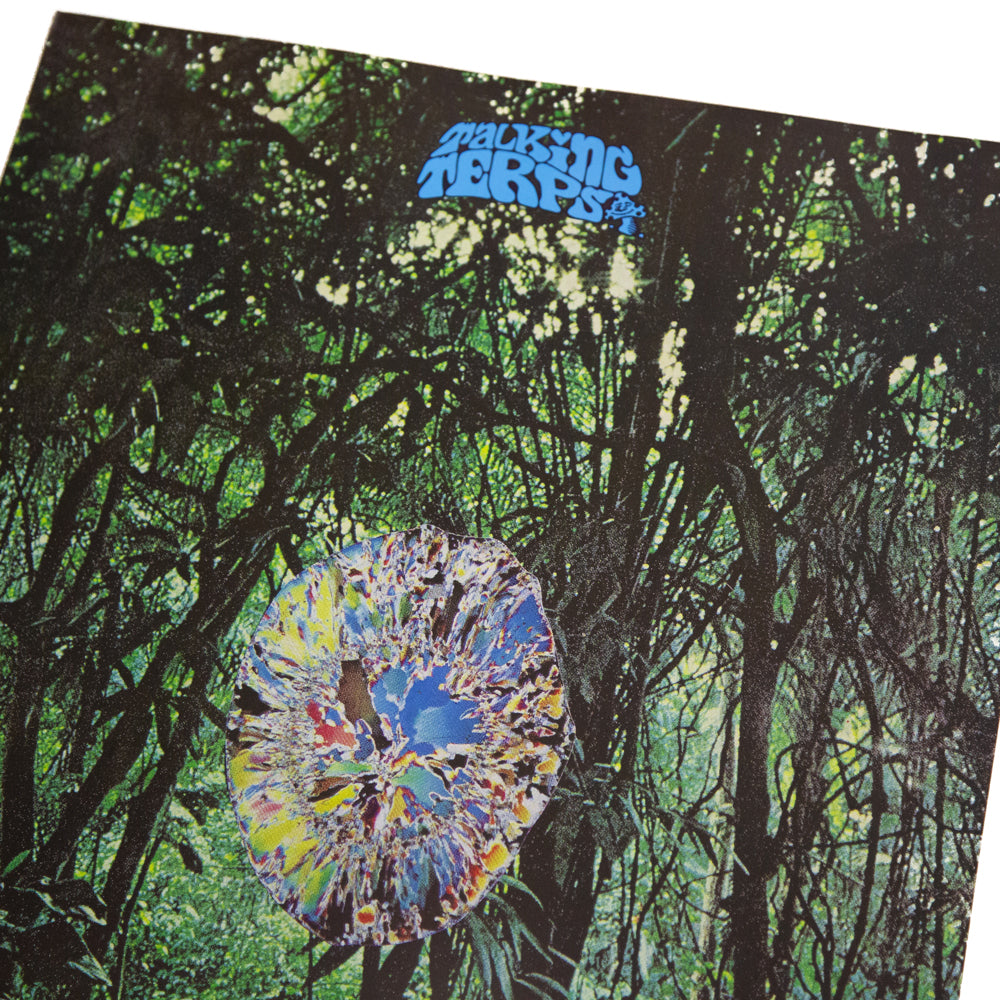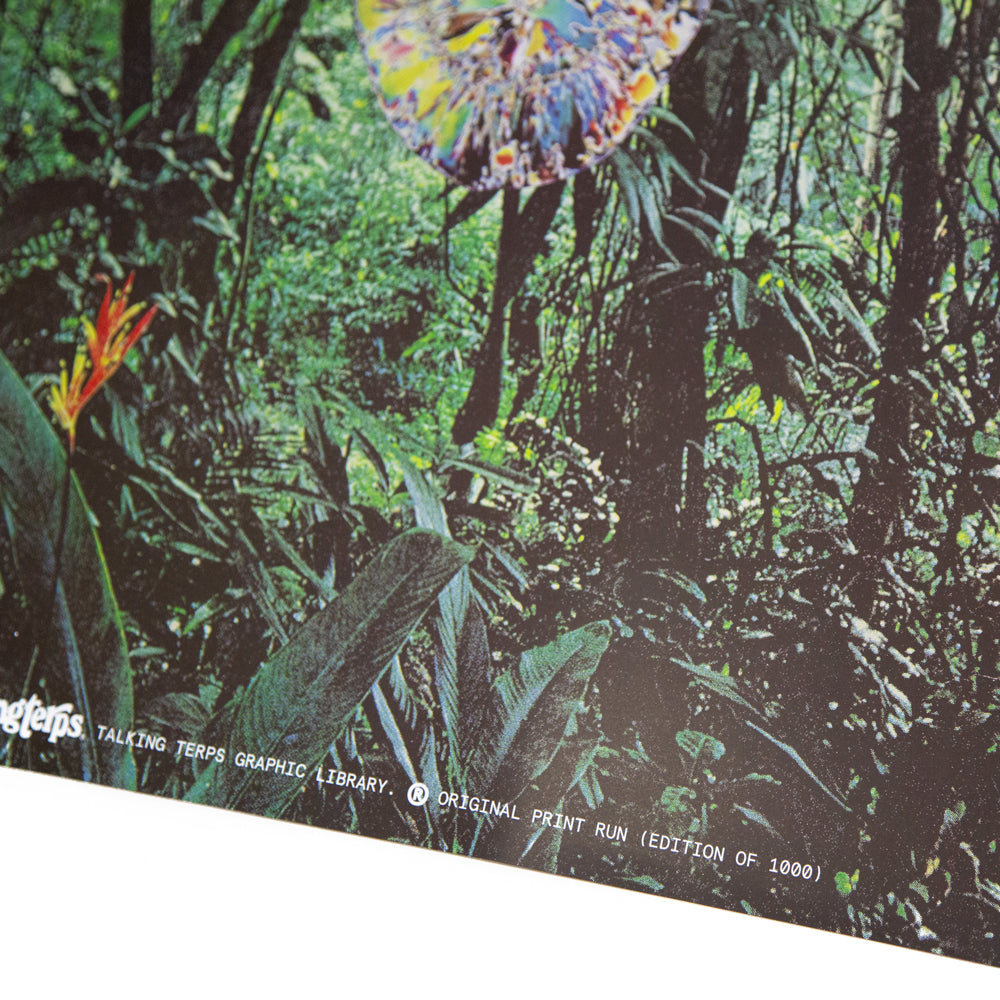 Apply these to the wall of any space and watch how the room opens. These are more than posters. These are portals to our world. Welcome friend.
The Talking Terps Graphic Library is the printed matter division of Talking Terps. This is a First Edition, High quality digital print. Dimensions: 18.0" x 24.0" (Ships rolled in a tube container.)
An original illustration by our good friend @growingtropics
Mystic Forest
 Print + Collage.
Limited to 1000 hand numbered pieces.
Prints come with holographic sticker to confirm original print run.