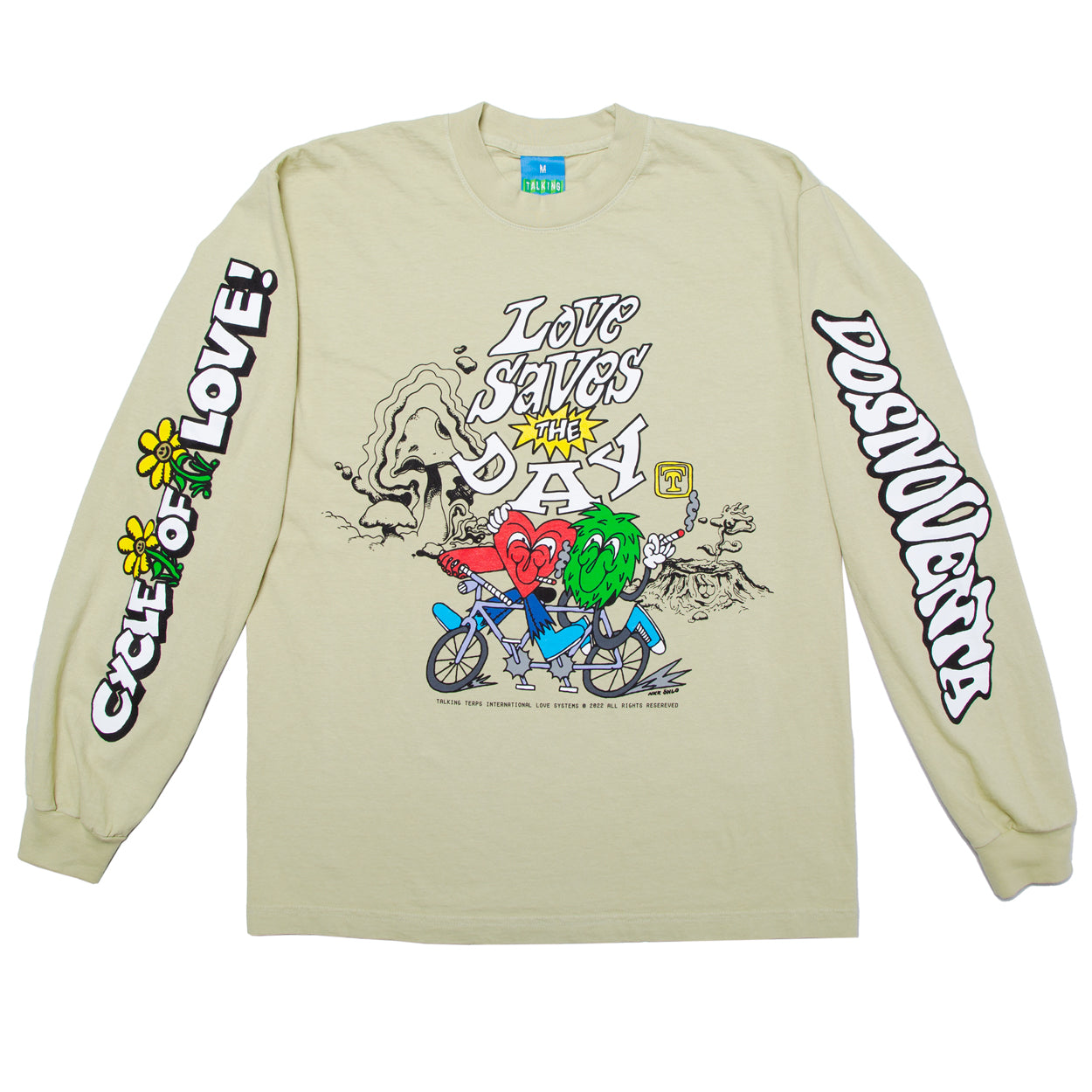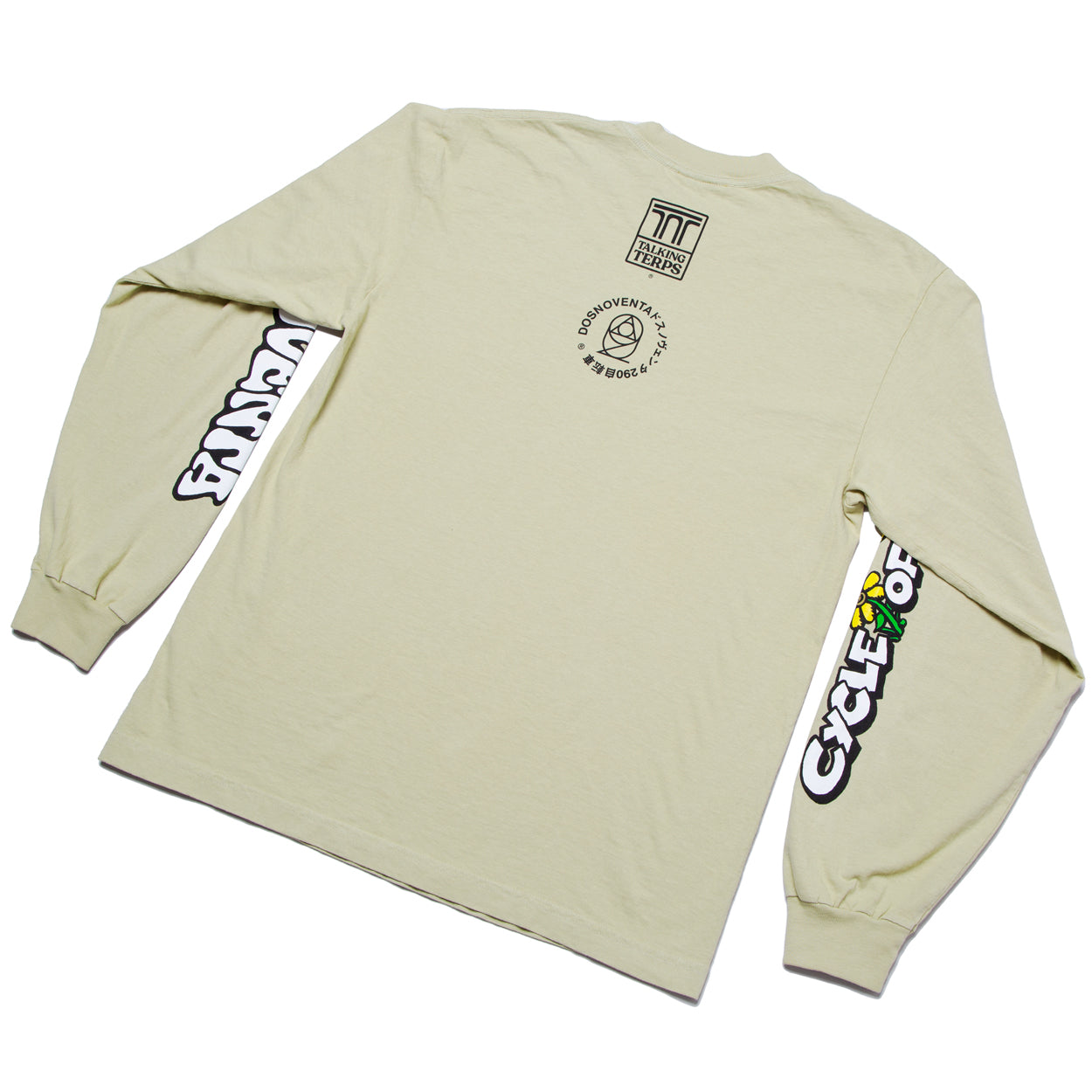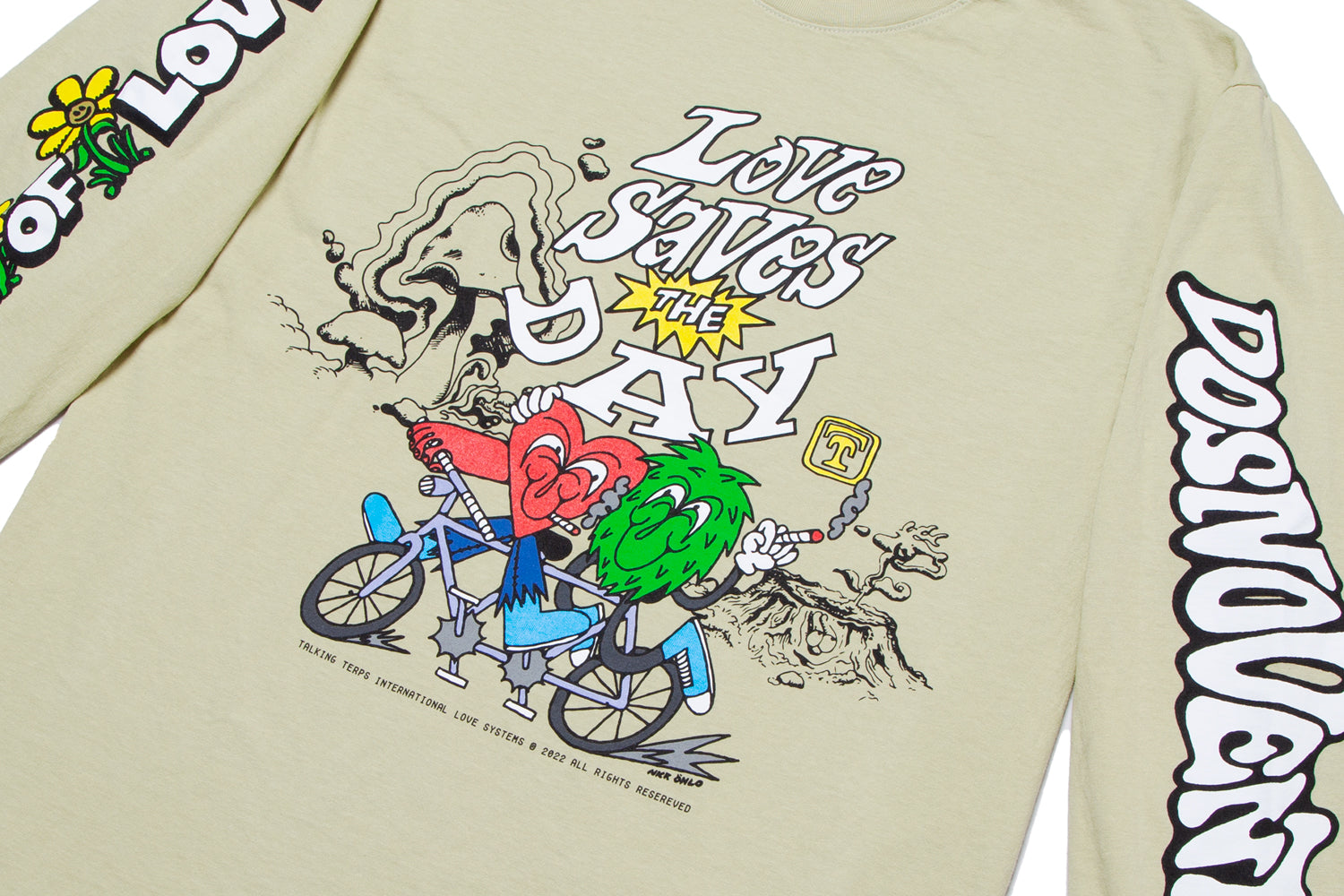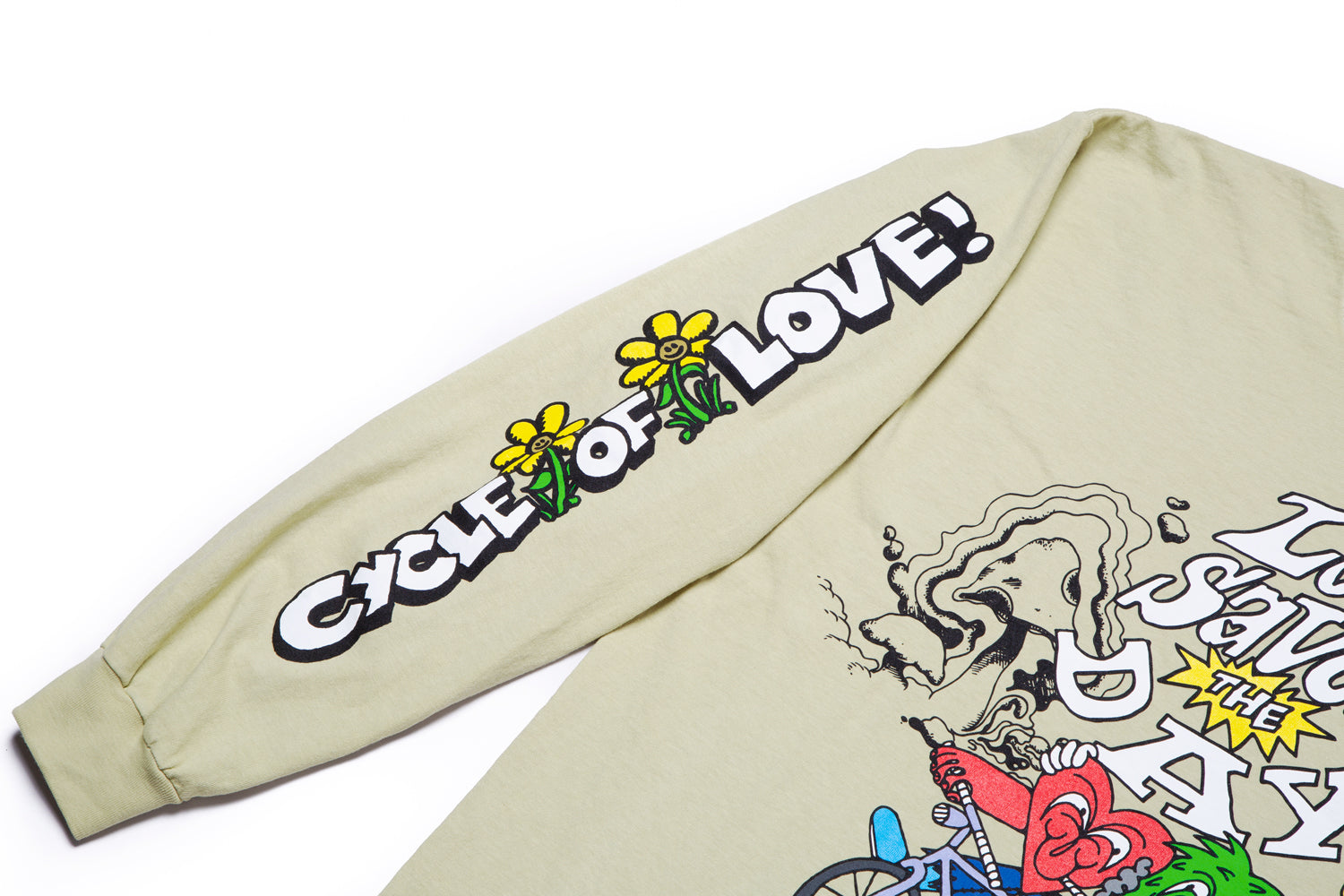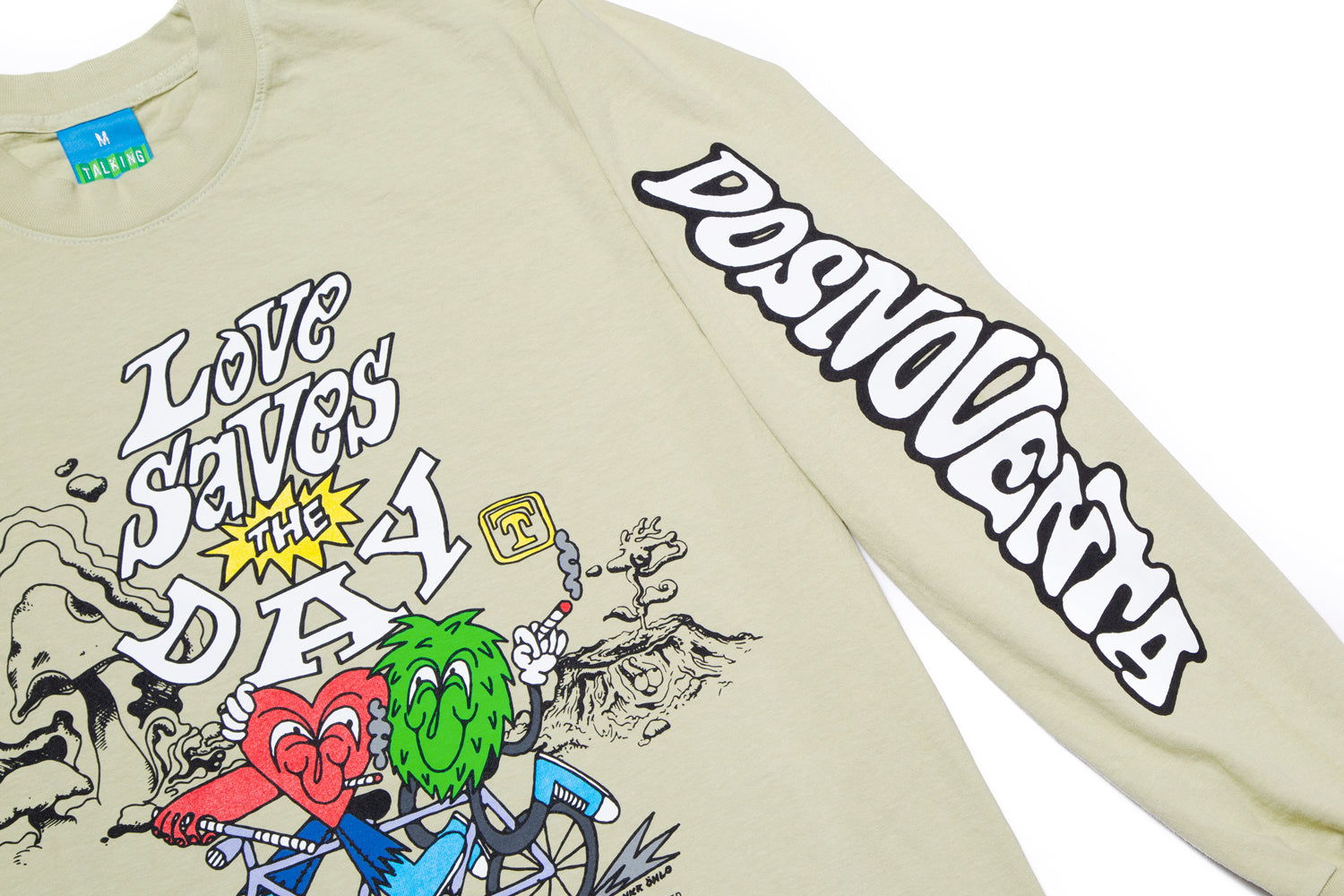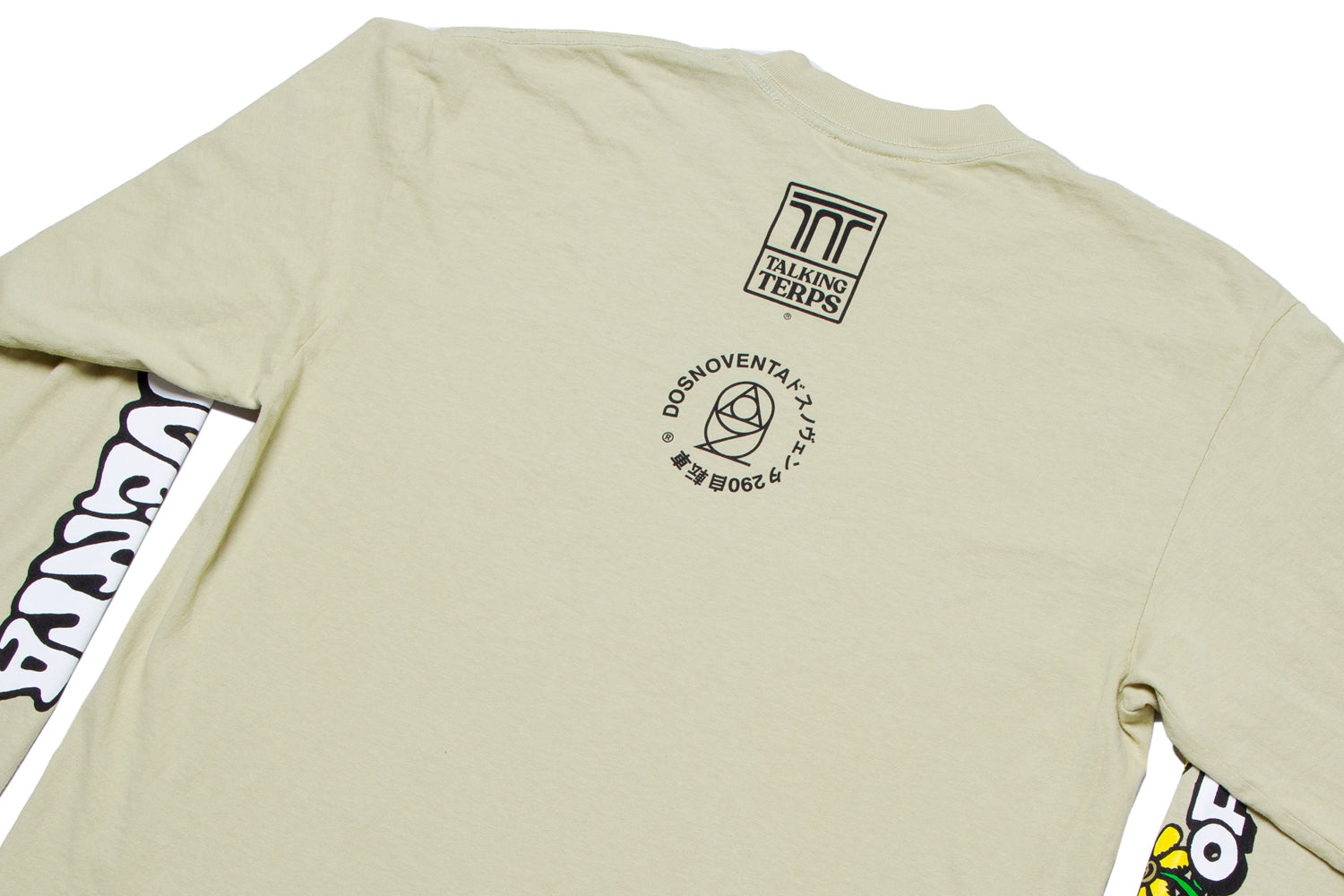 Love Saves the Day T-Shirt
Love Saves The Day
Having a bad day? Save it with LOVE. Go for a bike ride, hang out with a buddy, smoke a joint, or do all 3 at the same time like Terp Crawford here ! First collab t shirt we've ever made. With friends like @Dosnoventa, it's easy to let love in !
Illustration by Nick Ohlo, Phillip T. Annand PTA HAITI 3000 , Sunflower Form
All Talking Terps Soft Goods arrive packaged in collectible container with original Talking Terps Holographic Laminate. 
Talking Terps t-shirts are fabricated and printed in the USA from start to finish. 100% Heavyweight USA Cotton, Custom dye colors, ribbed crewneck collar.
 *Limit 2 Per Order*