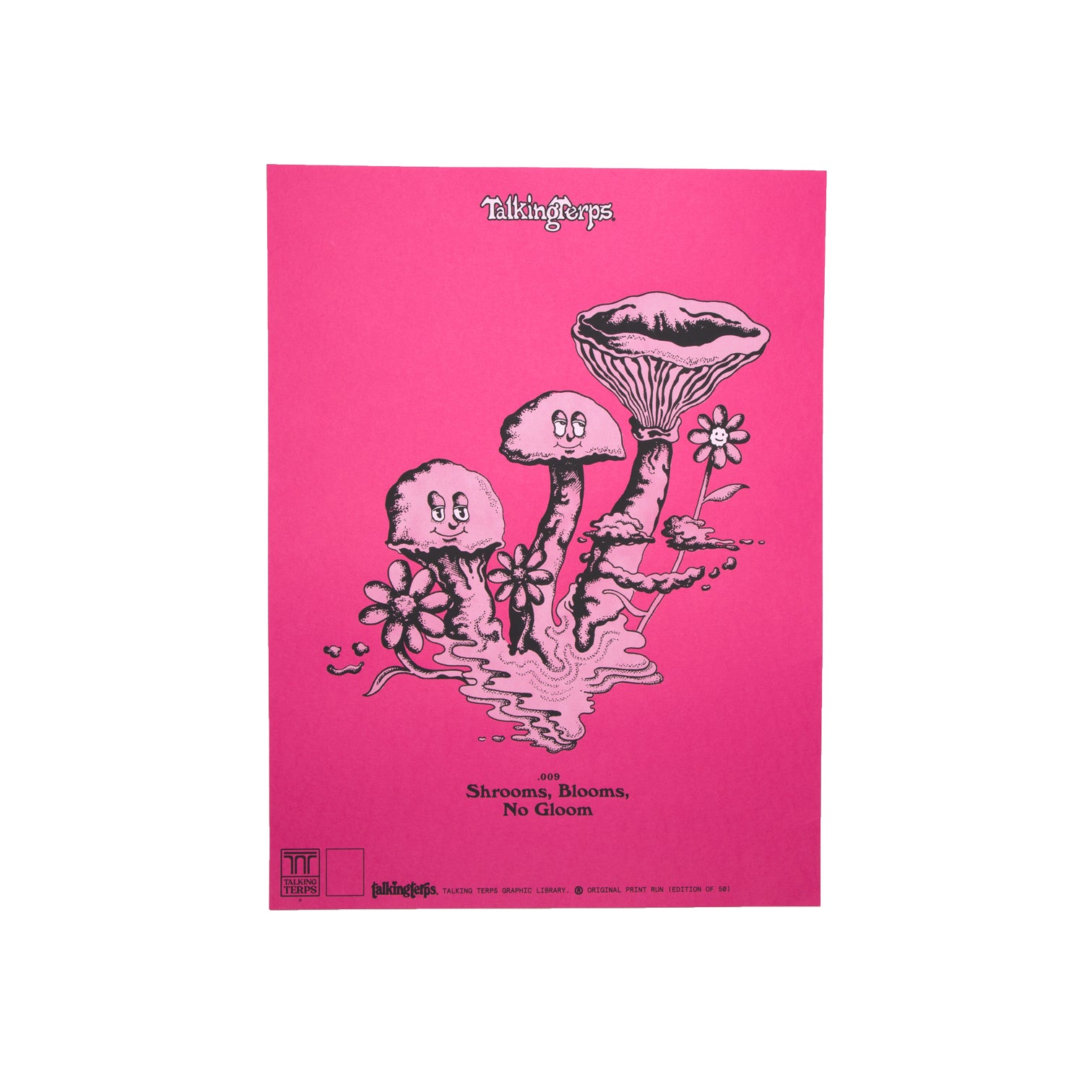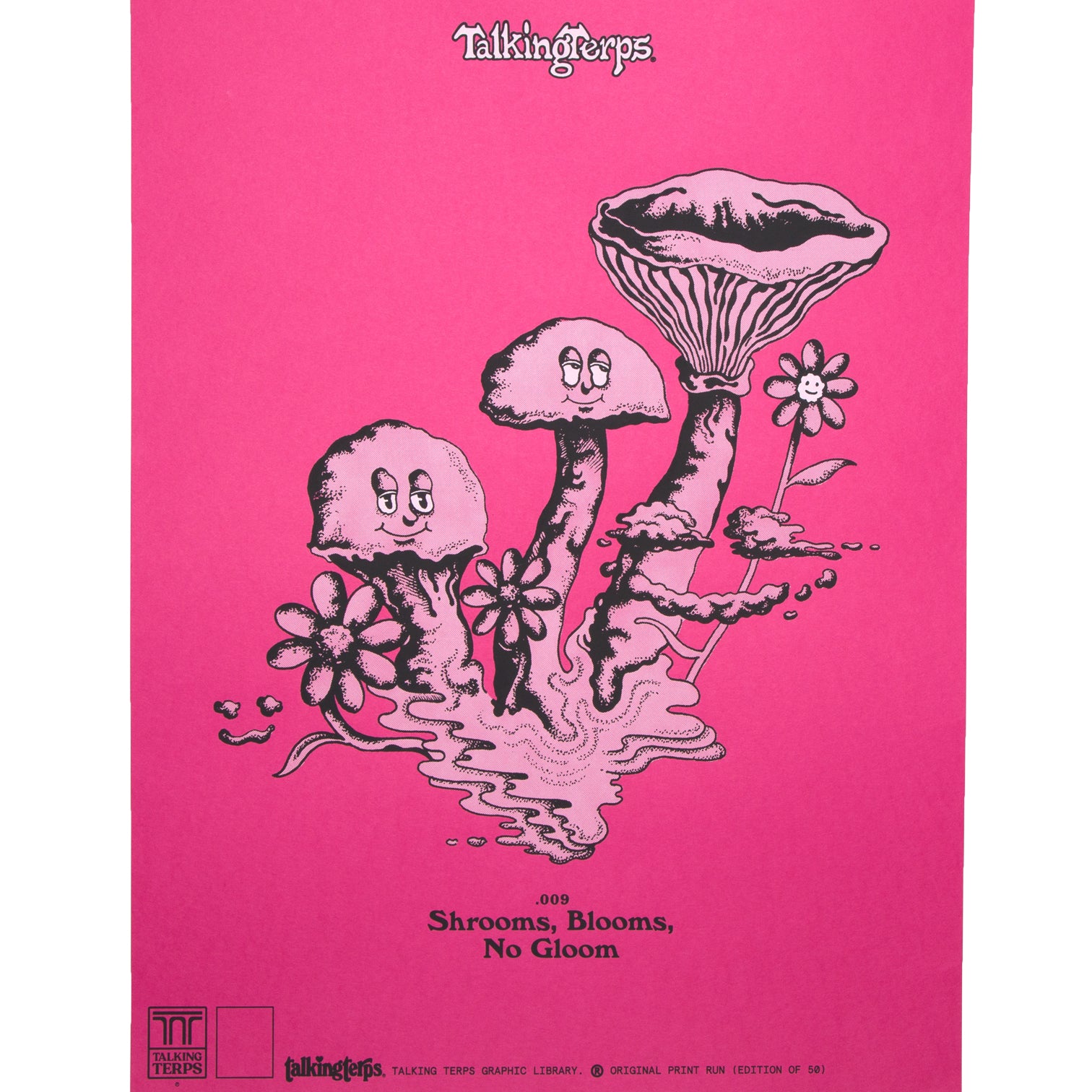 The Talking Terps Graphic Library is the printed matter division of Talking Terps. This is a First Edition, Hand Pulled screen print on archival heavy stock poster board. Dimensions: 18.0" x 24.0" (Ships rolled in a tube container.)
Print 009. "Shrooms, Bloom, No Gloom."
Limited to 50 hand numbered pieces. 

Prints come with holographic sticker to confirm original print run.