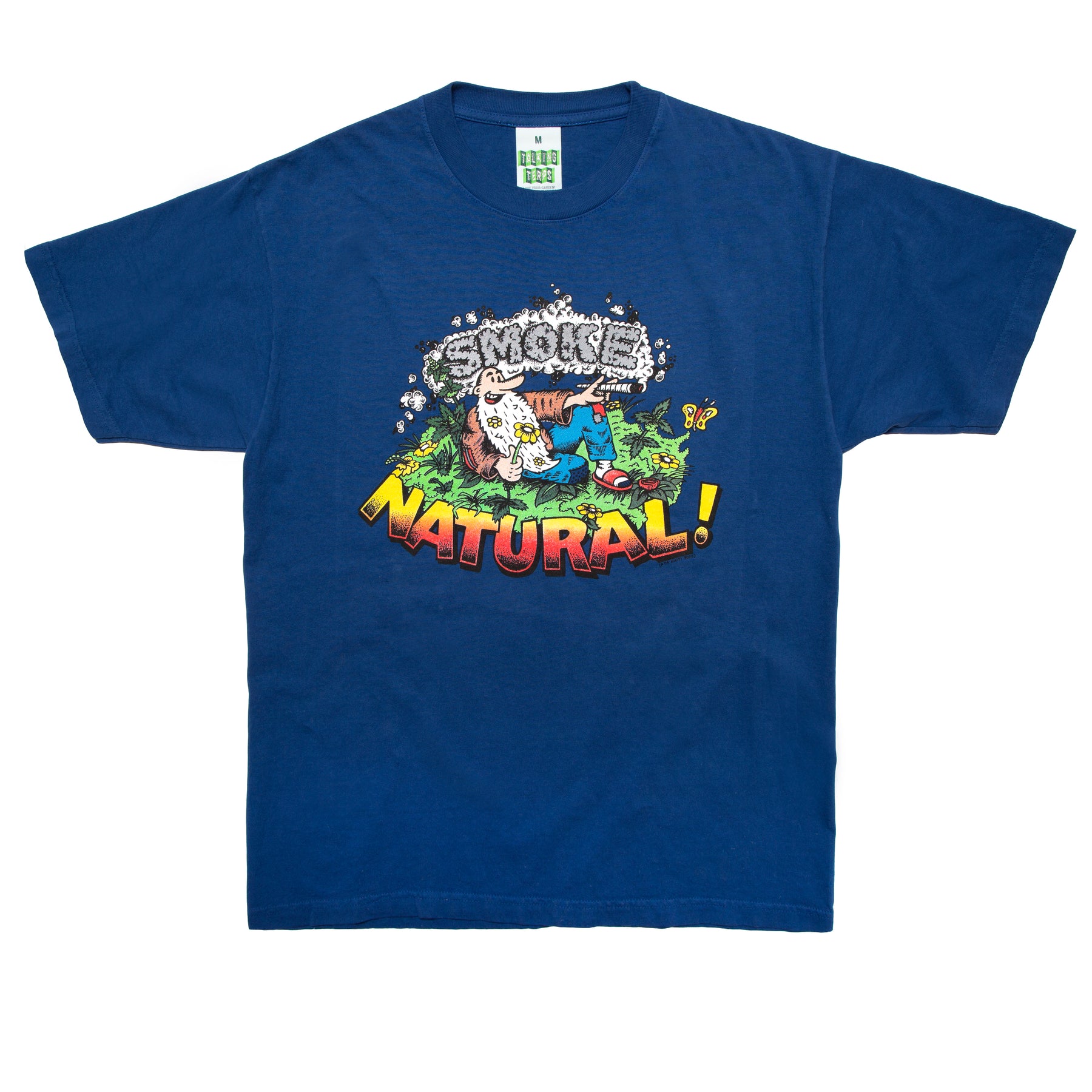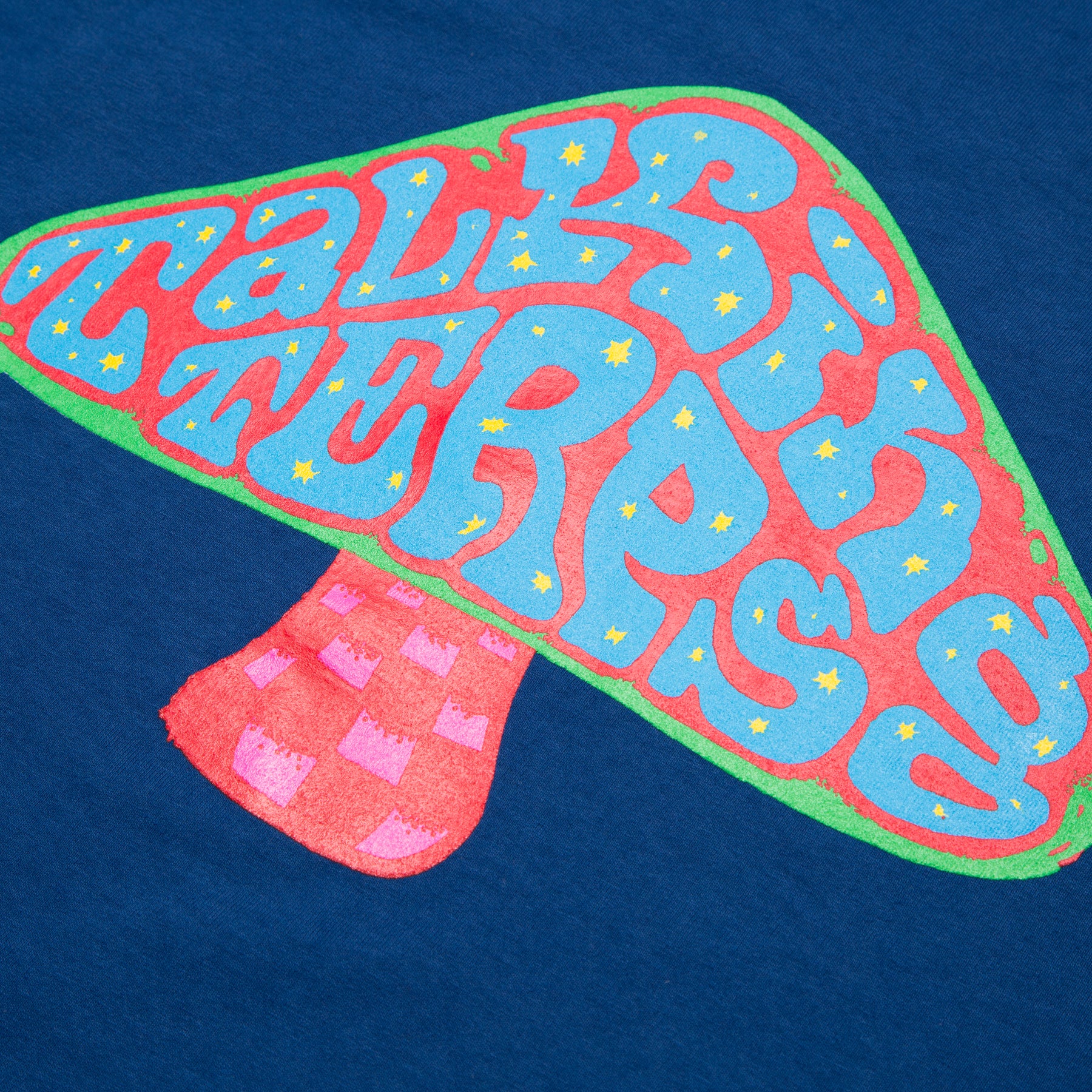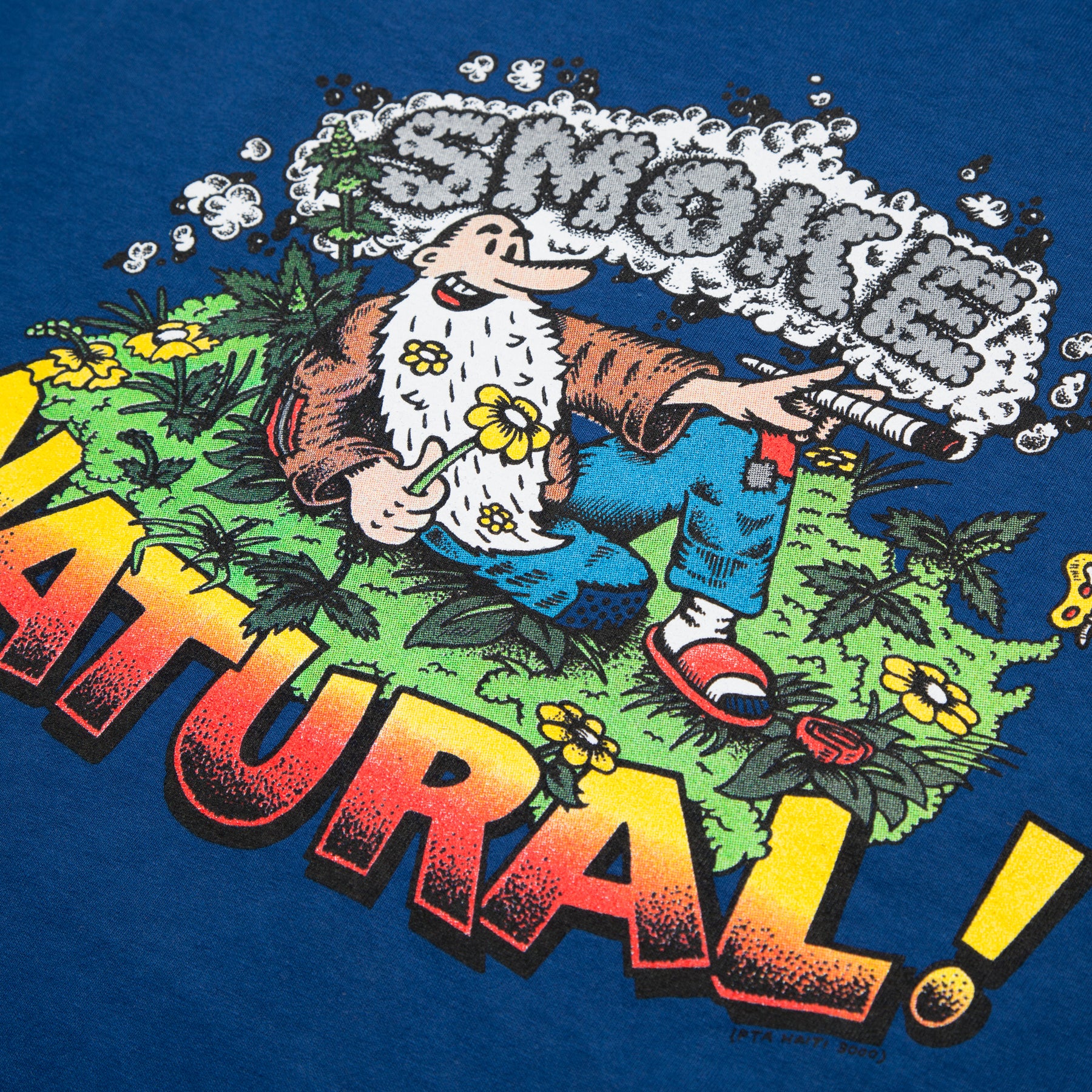 Smoke Natural is not only a respectful bootleg tribute to one of Earth's greatest pencil pushers, it is also a worthwhile endeavor for your life. Don't put chemicals in your body.
This is a Family Only release. Limited to 50 pieces total worldwide. (Also features a Magic Mycelium back print.) Illustration by PTA HAITI 3000. Talking Terps Soft Goods are cotton products for your body. 
All Talking Terps Soft Goods arrive packaged in collectible container with original Talking Terps Holographic Laminate. 
Talking Terps t-shirts are fabricated and printed in the USA from start to finish. 100% Heavyweight USA Cotton, reactive dye colors, ribbed crewneck collar.