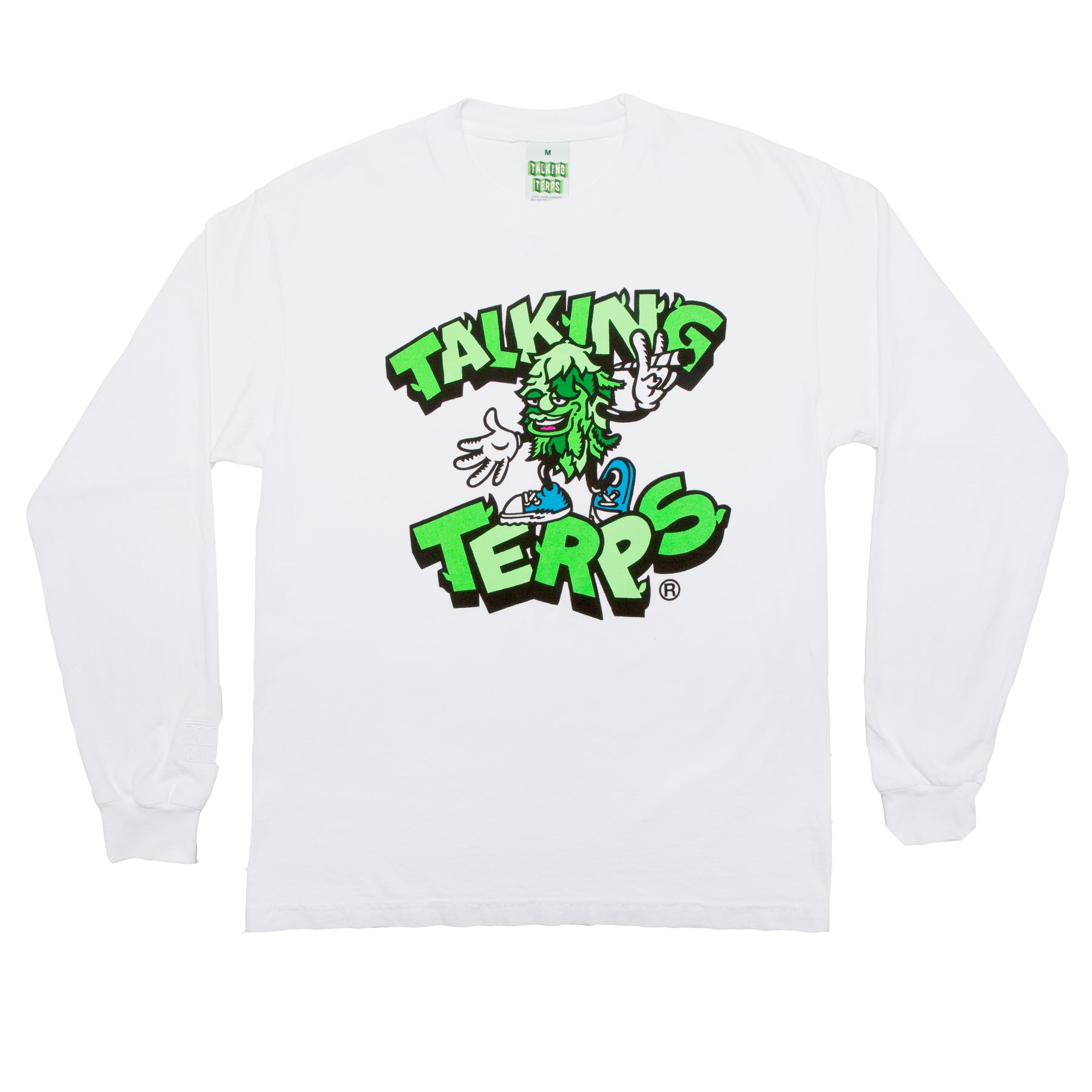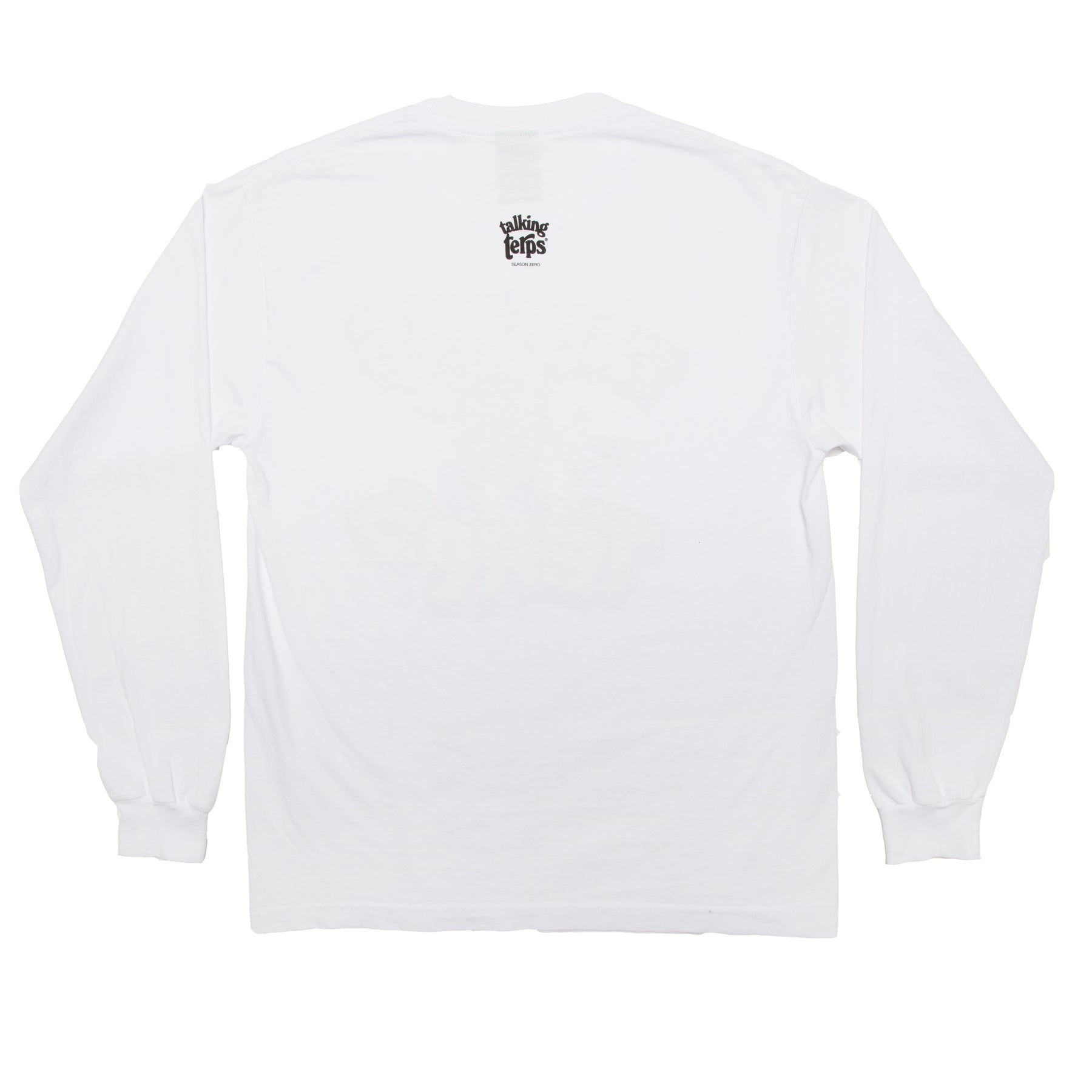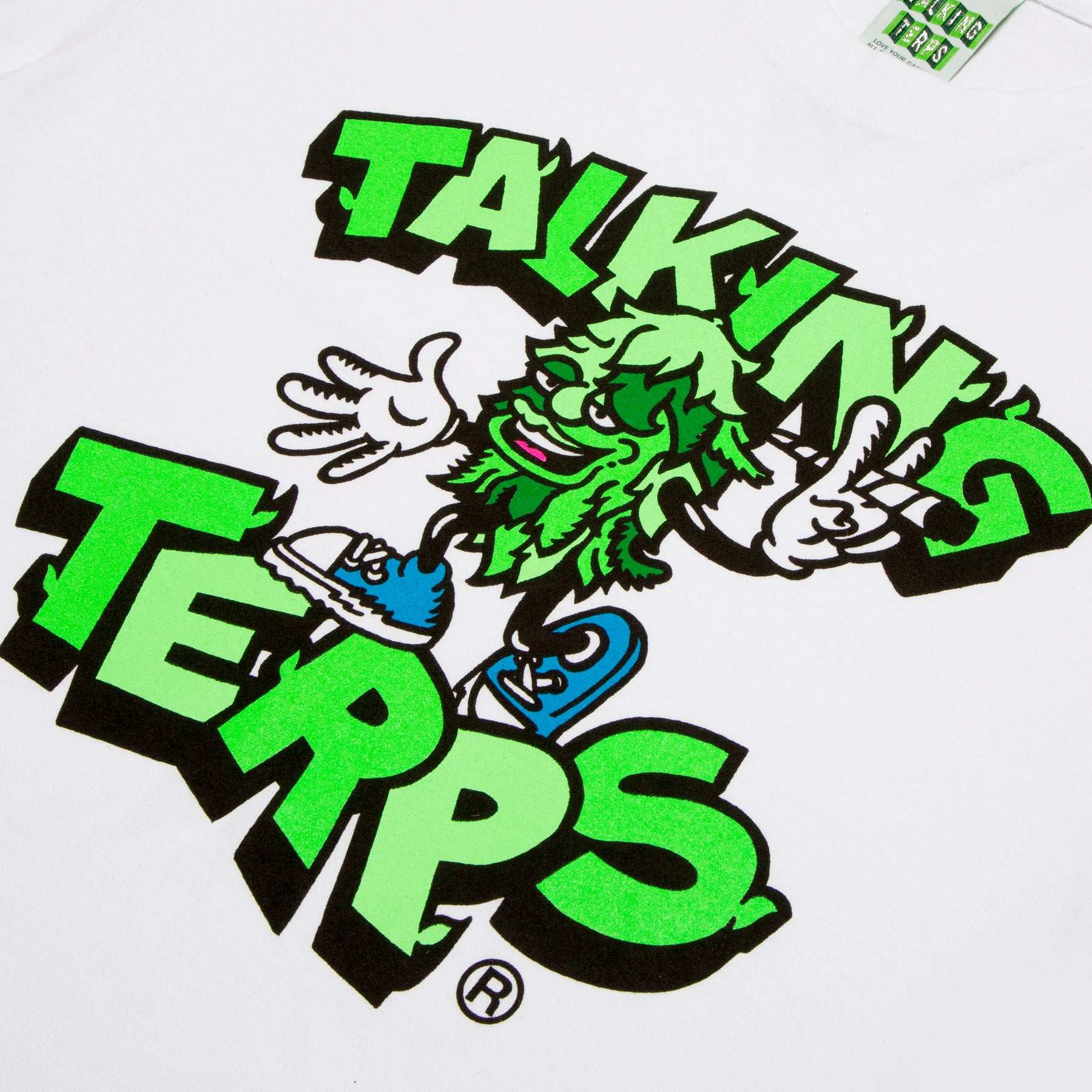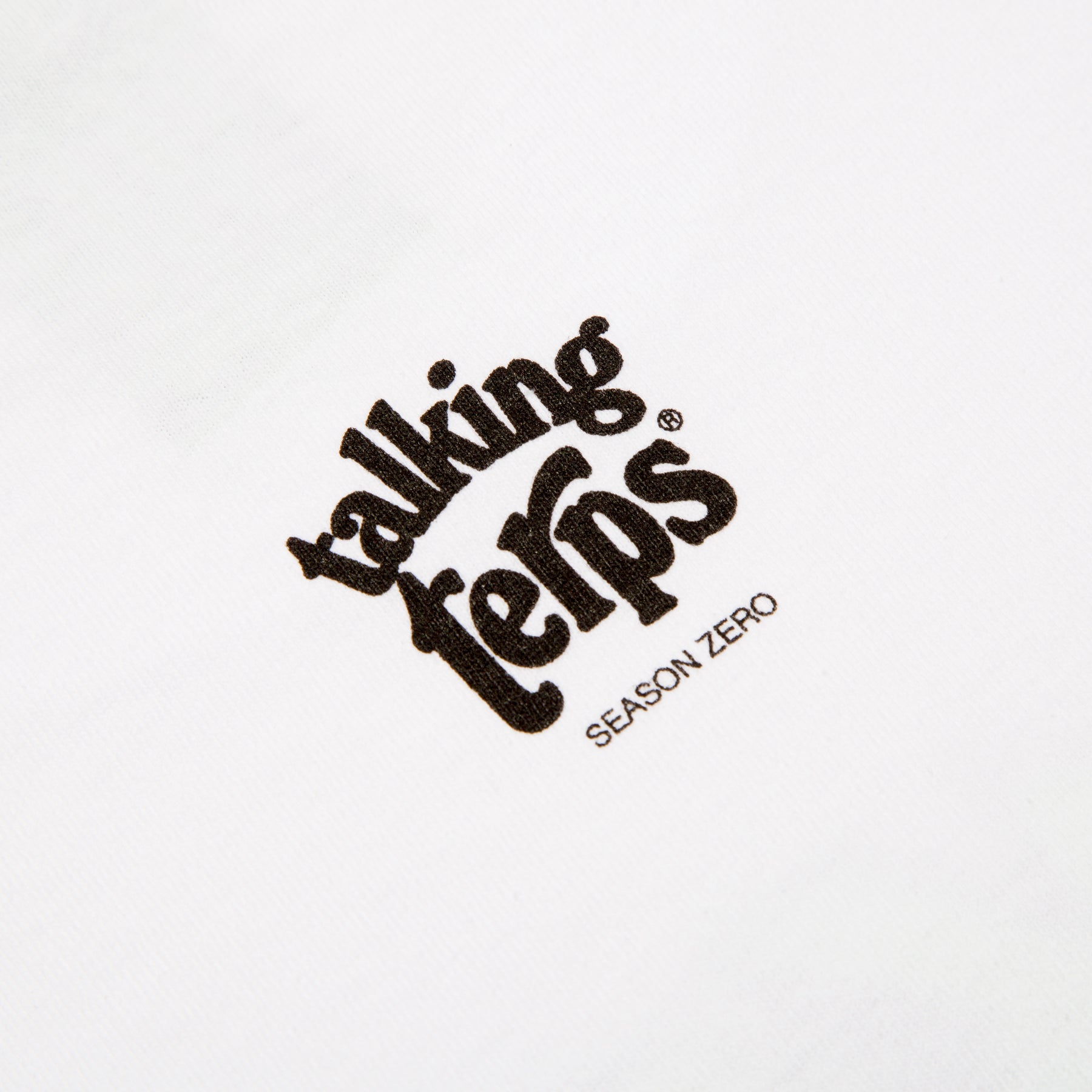 Talking Terps OG Longsleeve Shirt
Terp Crawford is the Garden Buddah Baby, The Dope Dharma. His Adventures Through Middle Upper and Lower Earth will release later in the year 2019. This is the original Talking Terps shirt. The first, the last. 
Talking Terps embroidered logo detail at right cuff. Talking Terps Soft Goods are cotton products for your body. Illustration by Phillip T. Annand PTA HAITI 3000
All Talking Terps Soft Goods arrive packaged in collectible container with original Talking Terps Holographic Laminate. 
Talking Terps t-shirts are fabricated and printed in the USA from start to finish. 100% Heavyweight USA Cotton, reactive dye colors, ribbed crewneck collar.