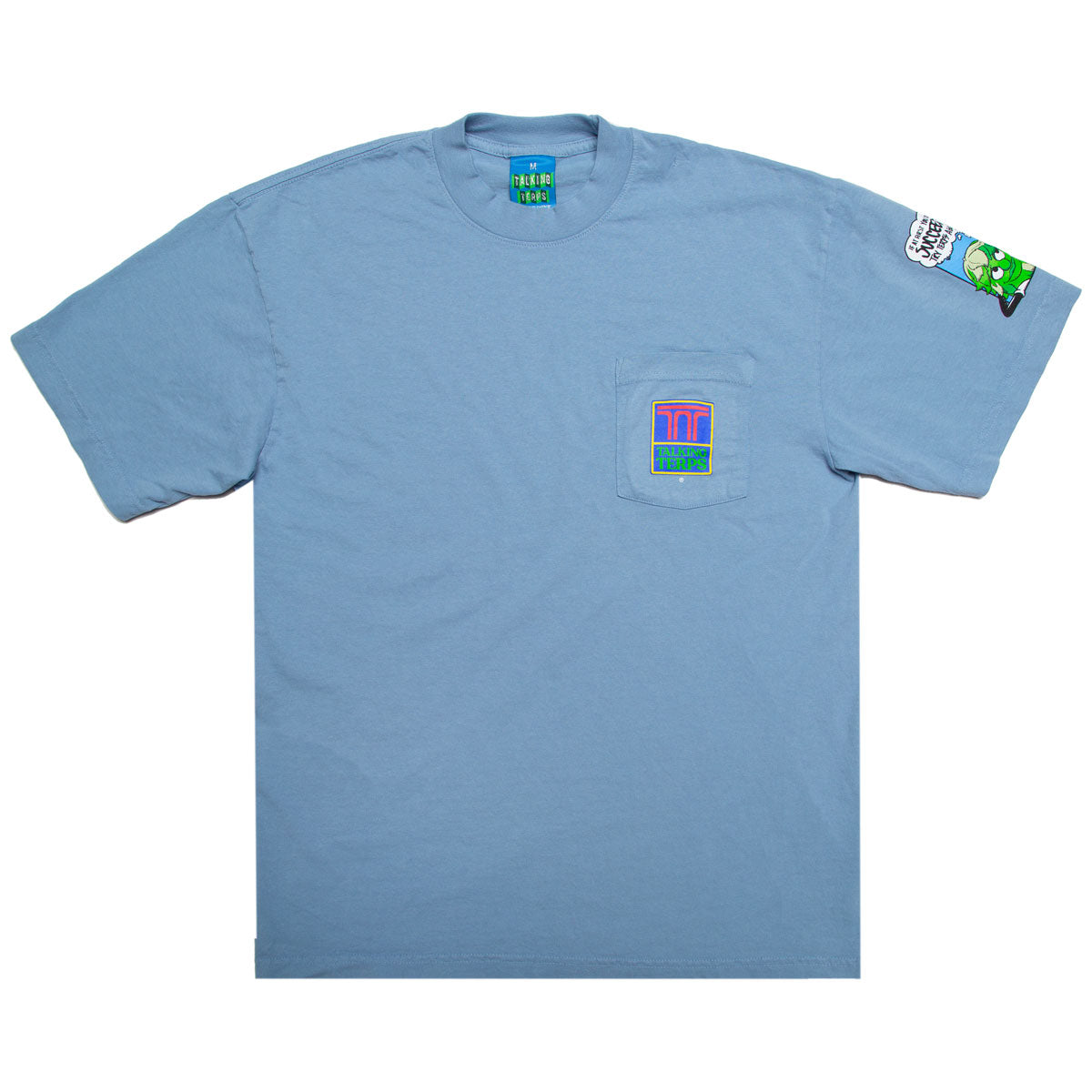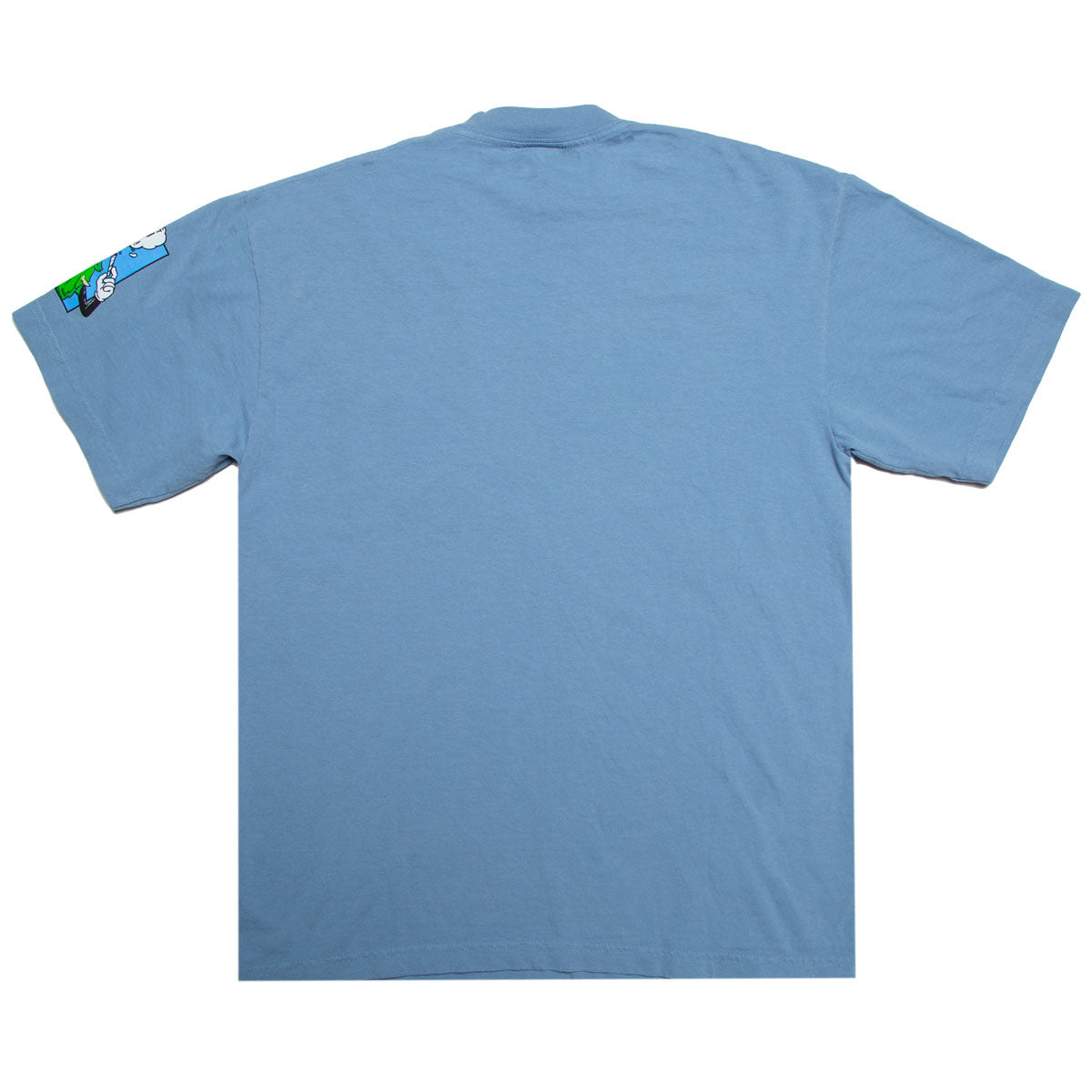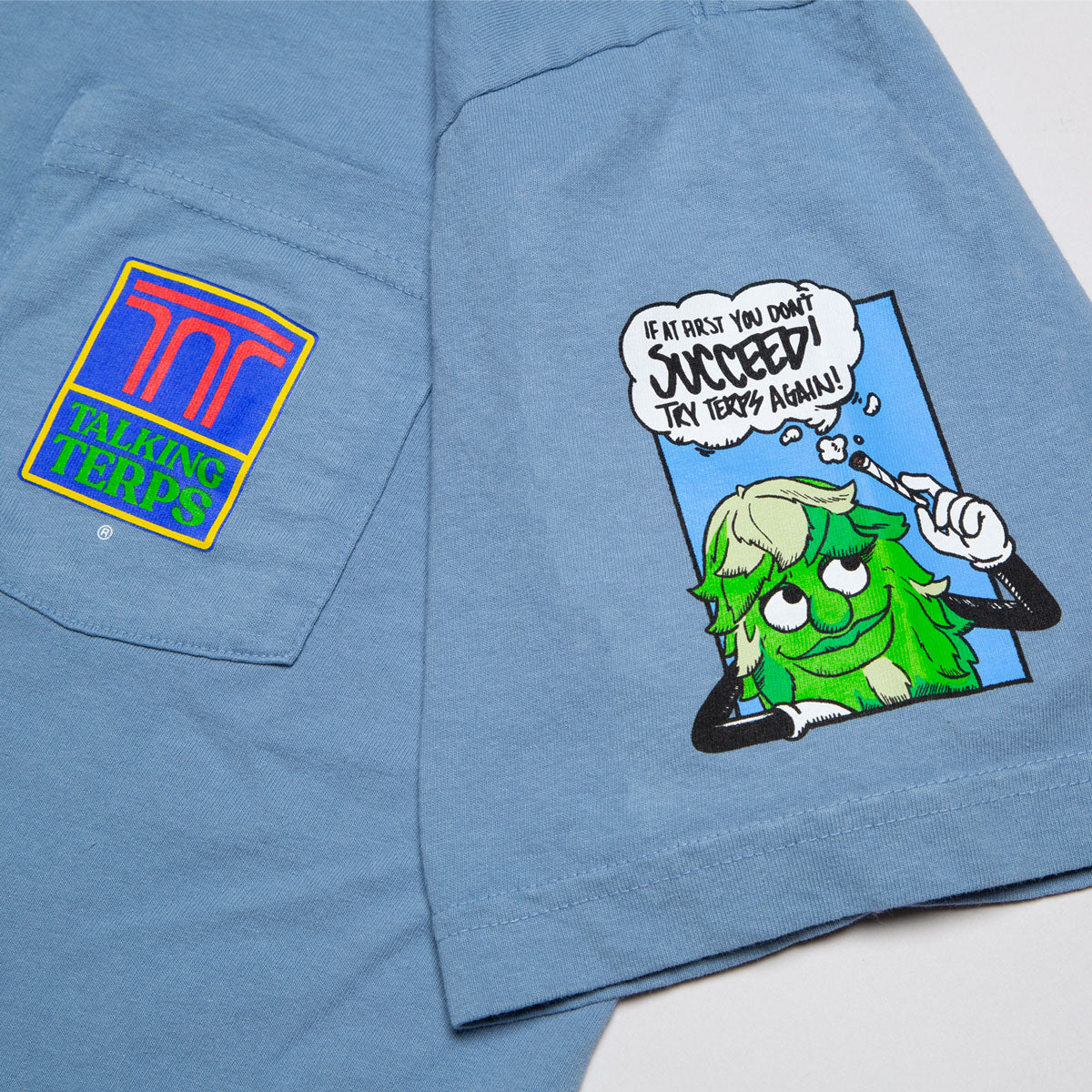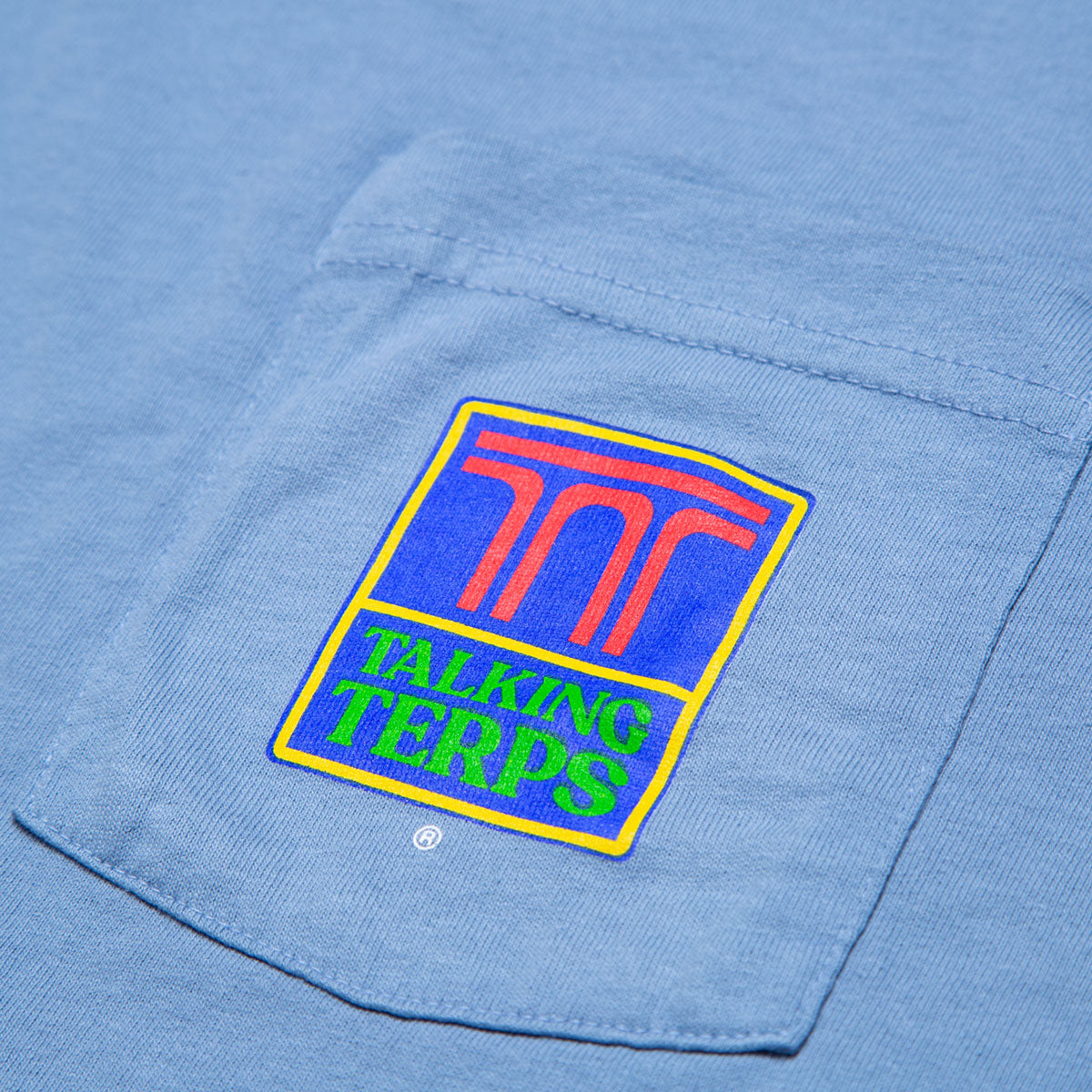 Try Terps Again Pocket T-Shirt
 Like an old friend, eagerly looking back at you, starry eyed: Talking Terps is always here, for each and every try. Quest foreward and outward, with knowledge of your family and home.
Talking Terps Soft Goods are cotton products for your body. Illustration by Sunflower Form, Phillip T. Annand 3000 & Dave Farinella
All Talking Terps Soft Goods arrive packaged in collectible container with original Talking Terps Holographic Laminate. 
Talking Terps t-shirts are fabricated and printed in the USA from start to finish. 100% Heavyweight 6.5oz USA Cotton, custom pigment overdye color, ribbed crewneck collar.
 *Limit 2 Per Order*